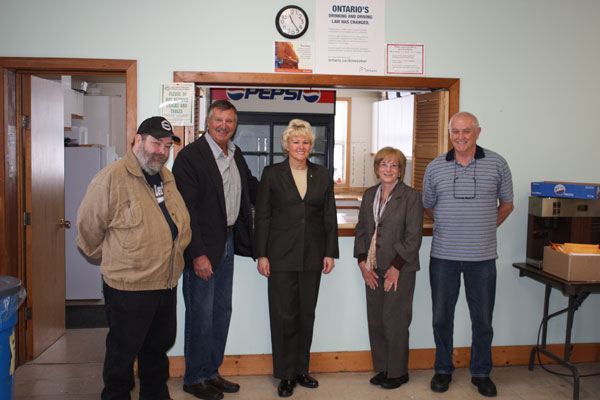 Stonecliffe, Ontario – Across the country, community centres, cultural centres, ice rinks, swimming pools, and other community projects are being improved thanks to support from the Government of Canada's Community Infrastructure Improvement Fund (CIIF).
As part of the Government's Economic Action Plan 2012, Cheryl Gallant, Member of Parliament for Renfrew Nipissing Pembroke, announced $72,250 in federal funding for the Expansion of the Stonecliffe Community Centre and Library Facility under the program.
"Our Government, through the Community Infrastructure Improvement Fund, is demonstrating its continued support for communities across Canada," said Cheryl Gallant, MP. "Here in Stonecliffe, these local projects will create jobs, growth and long-term prosperity in our community. By improving facilities such as this one, we are helping to boost economic activity and maintain a high quality of life for residents of all ages."
Through the Community Infrastructure Improvement Fund, the Government of Canada has committed to supporting communities and creating jobs through repairs and improvements to existing community facilities over the next two years.
"The Community Centre with the Library and Municipal Hall under its roof are the hub of the neighbourhood in Stonecliffe. If an emergency situation were to arise, that is where people would find shelter and comfort. I am delighted to see our Conservative Government's funding going toward this worthy community" said MP Gallant.