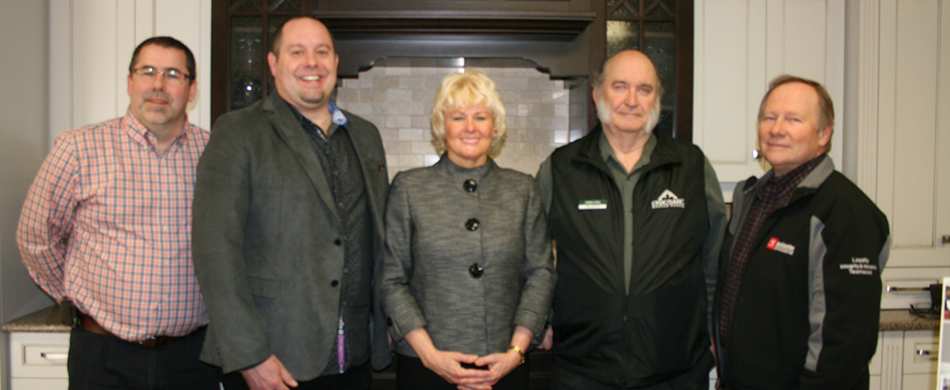 Renfrew, Ontario -Cheryl Gallant, MP was pleased to visit Deslaurier Custom Cabinets to announce Federal Funding from the Eastern Ontario Development Program of $11,907.00.
Deslaurier Custom Cabinets implemented Training and implementation of 20-20 Cad Software and an engineering server upgrade and System Stabilization.  Streamlining of operations and services is vital to the industry.
"Employment at Deslaurier Custom Cabinets is presently about 150 employees, and that's what our Conservative government's Economic Action Plan is focused on – creating jobs, promoting economic growth, and ensuring long-term economic prosperity," stated Cheryl Gallant, MP.
The Eastern Ontario Development Program (EODP), provides funding support for business and community projects.  The Eastern Ontario Development Program is funded entirely by the Government of Canada through the Federal Economic Development Agency for Southern Ontario.
I am delighted that Deslaurier Custom Cabinets is the recipient of EODP Funding. The business continues to expand and broaden its market with  quality workmanship" said M.P. Gallant