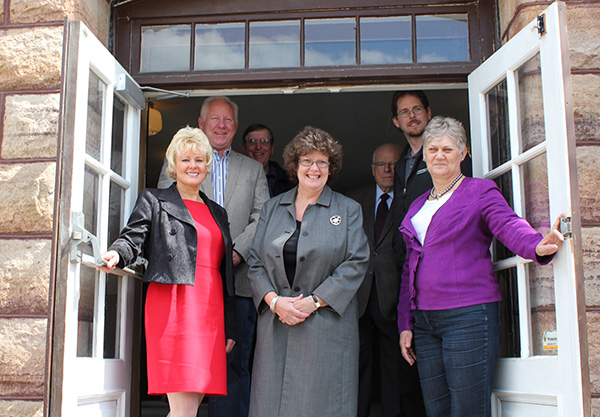 Arnprior, Ontario – Cheryl Gallant, MP, Renfrew-Nipissing-Pembroke, was pleased to announce that the Arnprior and District Museum will benefit from the 2013 Federal Enabling Accessibility Funding program.
"I am very proud to see the positive results of programs by our Conservative government has had on the Arnprior and District Museum," stated MP Cheryl Gallant. "I encourage all community services to do as the Arnprior and District Museum has done, by taking full advantage of the government programs. Whether your organization is trying to enhance the accessibility of your building, help recent graduates find employment, or develop programs for seniors, the federal government is providing a environment for growth."
Through the Enabling Accessibility Fund (EAF), the Arnprior Museum received $50,000 for the construction of an exterior ramp and to install automated door openers. The Enabling Accessibility Funding supports community-based projects across Canada that improve accessibility, remove barriers, and enable Canadians with disabilities to participate in and contribute to their communities.
The Arnprior & District Museum has a rich historical experience that should be enjoyed by area residents and with this Enabling Accessibility Funding, many more people can visit and experience their interesting exhibits and collections" concluded Cheryl Gallant, M.P.