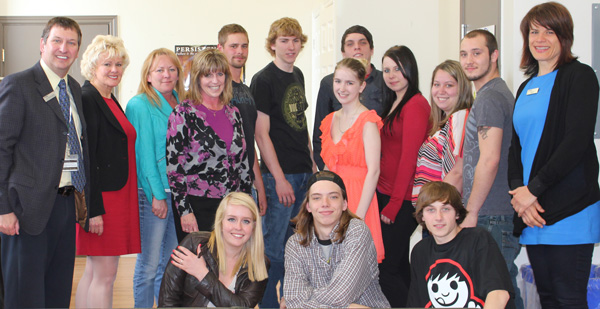 Renfrew, Ontario, May 24, 2013 — Cheryl Gallant, MP, Renfrew-Nipissing-Pembroke, on behalf of the Government of Canada, today announced federal funding to the Algonquin College of the Ottawa Valley in the amount of $287,235.00.
The "Hire Me, Reaching Higher, Skills Link Project, sponsored by Algonquin College of the Ottawa Valley is designed in accordance with national, regional and local priorities. The Skills Link program assists youth in overcoming barriers to employment by supporting them in developing life and employability skills and work experience that will assist them in making the transition to the labour market.
The April 2012 Ontario Labour Market Bulletin shows that while the unemployment rate for the province of Ontario was 7.8%, the unemployment rate for youth aged 25 to 24 was more than double at 16.4%, indicating a strong need for this type of project to assist youth.
"In recognizing the special challenges our youth face in obtaining employment, our Conservative Government took action and implemented the Youth Skills Link program," said Cheryl Gallant, MP.
The project consisted of three intakes of ten participants each. Start-up activities are followed  by four weeks of group based employability skills (GBES) and eight weeks of work experience.
"Algonquin College has delivered Youth Employment Strategy programming since 2003 and delivered their first Skills Link Project in 2011. This project aligns well with the strengths and experience of Algonquin College of Pembroke as they have the infrastructure in place to ensure financial accountability and success of this project" stated Cheryl Gallant, MP.
"I was pleased to personally meet the graduates and listen to their experiences in the program. Each participant is to be congratulated for their individual accomplishments" said Cheryl Gallant, M.P.