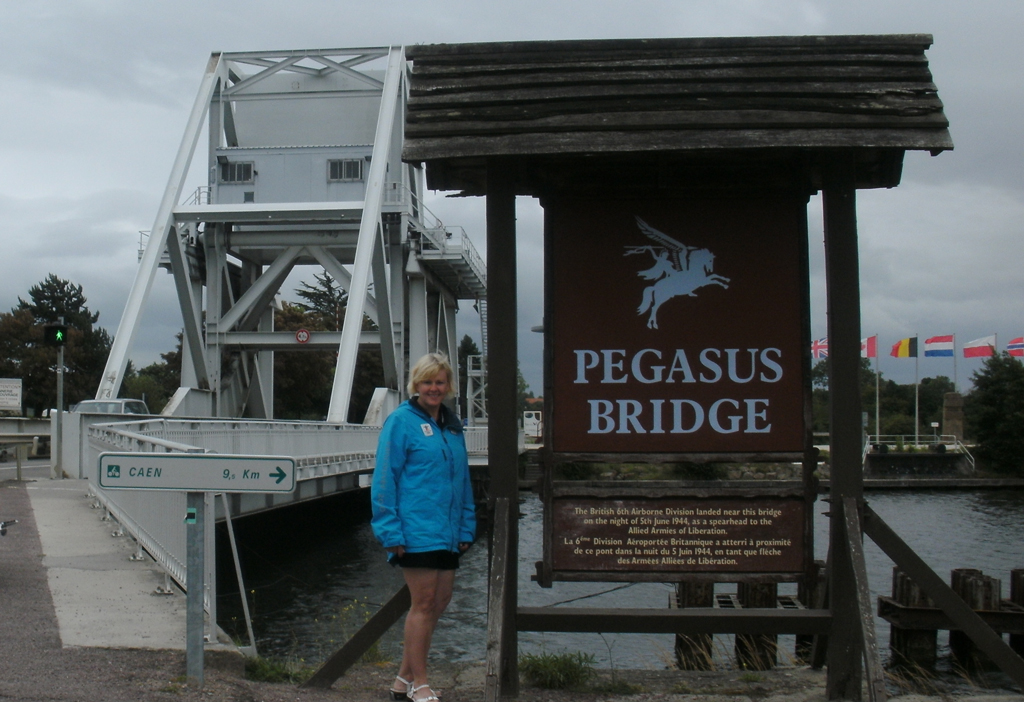 MP Cheryl Gallant at the Pegasus Bridge, named after the insignia of the British 6th Airborne Division, to honour the paratroopers who began the liberation of Europe by capturing the bridge in the early hours of D-Day, June 6th, 1944.
Petawawa, Ontario – Cheryl Gallant, MP for Renfrew—Nipissing—Pembroke and CFB Petawawa, today remembers the contributions of the 1st Canadian Parachute Battalion on the 69th anniversary of the D-Day landings in Normandy.
"Most Canadians are taught of the exploits of our soldiers at Juno Beach, while the efforts of our paratroopers are forgotten," said MP Gallant. "The brave men of the 1st Canadian Parachute Battalion faced a difficult task well behind enemy lines, and despite dropping off target and being undermanned, they completed their missions."
The 1st Parachute Battalion's objective on D-Day was to prevent German reinforcements from reaching the Allied beachheads at Sword and Juno beaches by capturing the Le Mesnil crossroads, destroying the bridges in Varaville and Robehomme, and supporting the British assault on the Merville artillery battery.
Due to heavy winds and heavy German anti-aircraft fire, many of the paratroopers landed well off their landing sites, but the Paratroopers formed whatever strength units they could and set off to complete their objectives. Despite being under-manned, and facing stiff German resistance, our paratroopers successfully completed all their objectives.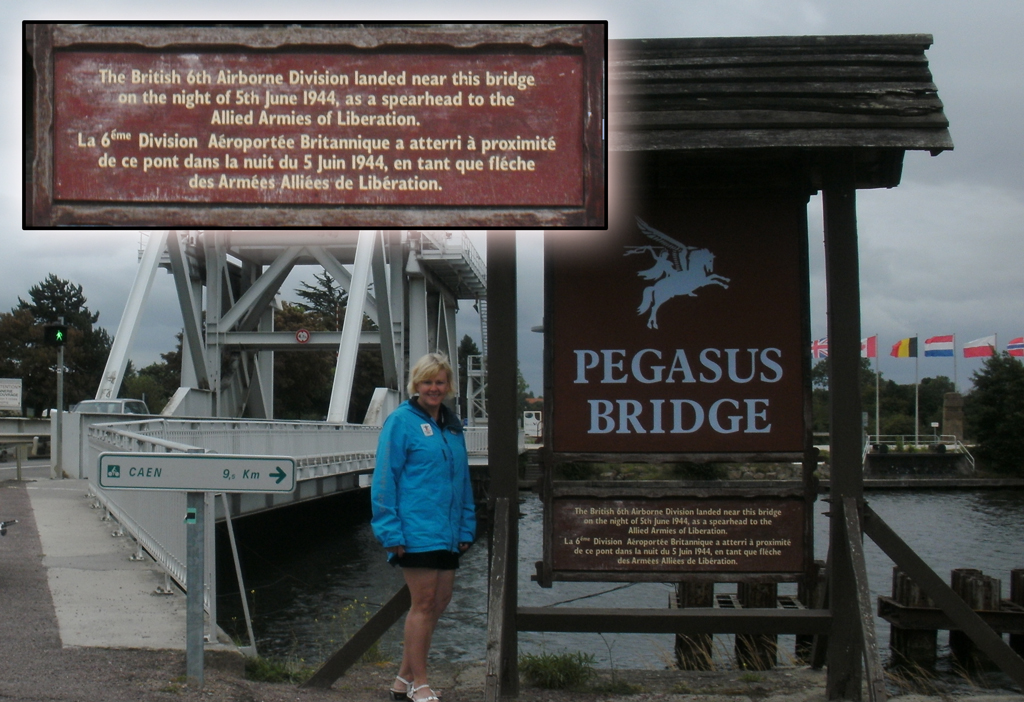 After completing all these objectives, the paratroopers remained without further allied support, as they were still well behind the German lines. This meant that, along with the British 6th Airborne Division, they would face the brunt of the German attempts to break through to the Normandy beachheads. Early on June 7th the German attacked, but were driven back by fierce fighting, in some cases hand-to-hand. The Canadian and British paratroopers had to withstand eight days of determined German counter-attacks and constant bombardment before the Allied forces from Juno and Sword beaches were able to meet up with them.
Added MP Gallant, "over the course of World War II, the 1st Canadian Parachute Battalion gained a remarkable reputation, as they never failed to complete a mission assigned to them, and they never gave up an objective after they had taken it from the Germans. This reputation started on the early hours on June 6th, 1944, and we remember their bravery and courage today on the anniversary of D-Day."