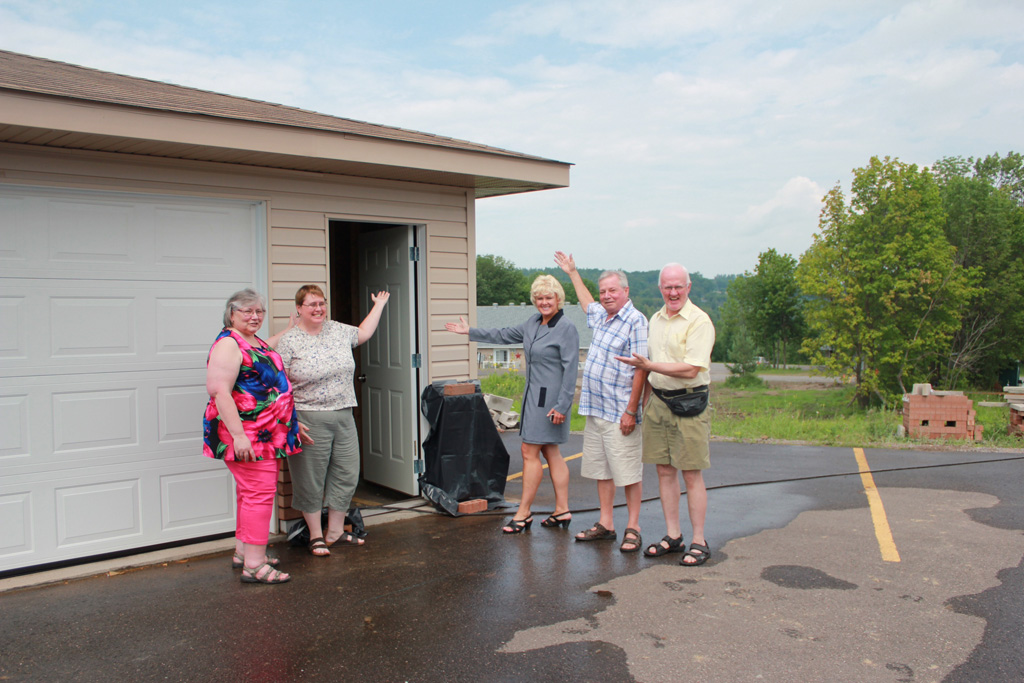 Eganville, Ontario – Cheryl Gallant, Member of Parliament for Renfrew-Nipissing-Pembroke, congratulated President Irene Churchill and Program Administrator Shelley McLeod on being selected to receive funding under the Federal New Horizons for Seniors Program (NHSP).
This program funding is for the expansion of the storage facility for the Eganville Seniors Centre. By keeping the inside activity centre hazard-free, more activities can be hosted at the Seniors Centre.
The New Horizons funding amount of $20,843.00 will enable Eganville Seniors to enjoy more sports activities such as Nordic walking, showshoeing, and cycling because they will have a place to keep the equipment. From Tai Chi to exercise class to euchre to shuffleboard are only a few of many activities already held at the Seniors Centre.
"The programs are inclusive to all area seniors. The Eganville and District Seniors endeavour to assist seniors in the area with a positive approach to good health and well-being", stated M.P. Gallant.
"The outreach program is very helpful to area seniors. The Meals on Wheels programs, home maintenance, and transportation and telephone assurance are vital in our rural area. I encourage the entire community to support the events organized by this organization. The members make life healthier and brighter for seniors, who would otherwise be left out" said Gallant.