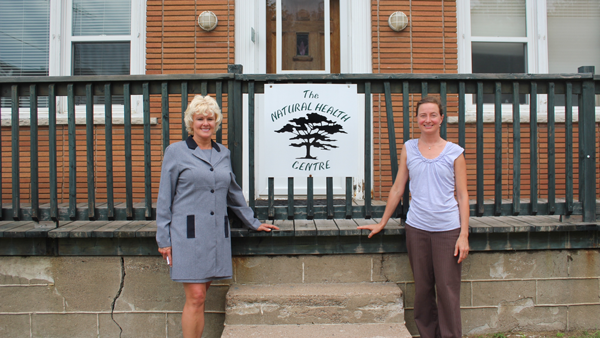 Barry's Bay, Ontario – Cheryl Gallant, MP was pleased to visit Dr. Collette Szalay at the Natural Health Centre to announce Enabling Accessibility Funding of $33,240.00 to provide equal access and barrier free services to meet the needs of the seniors in Madawaska Township and surrounding areas.
"The Natural Health Centre will receive funding to make the front entrance accessible, widen six (6) doorways and build an accessible washroom" stated Cheryl Gallant, M.P. "Our Conservative government's Economic Action Plan is focused on creating jobs, promoting economic growth, and ensuring long-term economic prosperity, and these renovations will significantly improve their services to clientele" stated Cheryl Gallant, MP.
The Enabling Accessibility Fund supports community-based projects across Canada that improve accessibility, remove barriers and enable Canadians with disabilities to participate in and contribute to their communities.
"I am delighted that the Natural Health Centre was the recipient of Enabling Accessibility Funding and that communities in Madawaska Township will benefit from this program", said MP Gallant