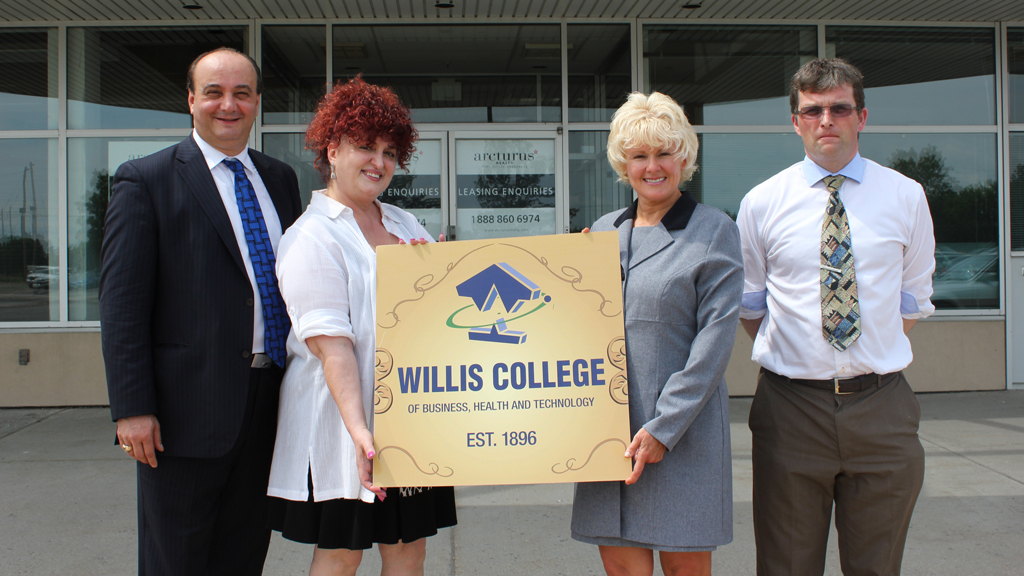 Arnprior, Ontario – Cheryl Gallant, M.P. for Renfrew Nipissing Pembroke was pleased to meet Ms. Rima Aristocrat to announce federal funding in the amount of $15,773.50 from the Federal Eastern Ontario Development Program. "The money is being directed toward engineering, website and system design in preparation for the opening of the new Willis College Campus in Arnprior," confirmed Cheryl Gallant, M.P.
"I am delighted that Willis College has chosen Arnprior to open a campus. Plans are well underway for the opening on September 22nd. Willis College will customize programs to match employers' skills requirements. Currently, business, health care and technology courses are being offered. Willis College is seeking to establish a strong rapport with area employers to create a model where employers partner with education," said Gallant.
"We want to thank Ms. Gallant for her and the federal government's support. With the Eastern Ontario Development Program funding, Willis College will be able to repeat what it did in Ottawa for over 117 years and in Smith's Falls for the past few years: train people for the current employment market," stated Rima Aristocrat, President of Willis College.
"The Eastern Ontario Development is a Government of Canada initiative, which promotes economic development in Eastern Ontario, leading to a diversified and competitive regional economy with successful, established businesses such as Willis College opening a new campus in Arnprior," said Gallant.