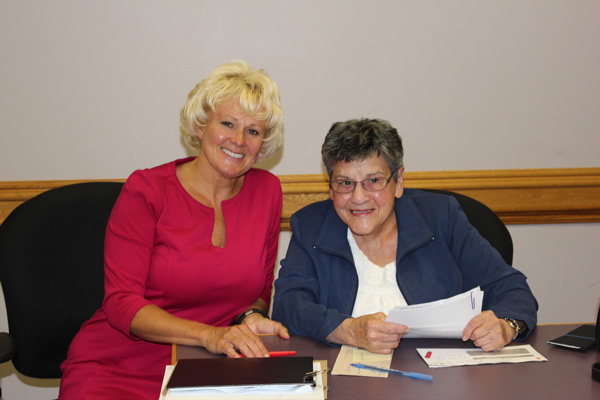 Renfrew, Ontario – Cheryl Gallant, Member of Parliament for Renfrew-Nipissing-Pembroke, was pleased that the Town of Renfrew again provided space at City Hall to talk to constituents.
"This was the highest attended clinic we have ever had in Renfrew," said MP Gallant. "It is important for Members of Parliament to keep in touch with their constituents and listen to their concerns and issues. This outreach is the perfect venue for that task, and helps me to understand the real issues concerning Canadians this summer, and more importantly, listening to the people of Renfrew-Nipissing-Pembroke."
Cheryl Gallant has mailed notices for clinics in Whitney, Palmer Rapids, Renfrew, Calabogie, Barry's Bay, Deep River and Matawatchan. These clinics provide people in the more remote areas of the riding with a chance to meet and talk to their MP, but it also provides them with assistance for passport applications, Old Age Security, Canada Pension Plan and Employment Insurance claims and concerns.