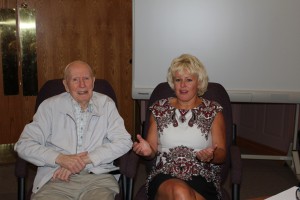 Deep River, Ontario – Cheryl Gallant, Member of Parliament for Renfrew—Nipissing—Pembroke, was pleased to visit Deep River to talk with constituents about matters of concern to them.
"I was pleased to meet and discuss issues of importance to constituents from the Deep River area," said MP Gallant. "One visitor explained how a large telecom operator is getting around the recent CRTC decision to limit cell phone contracts to two years."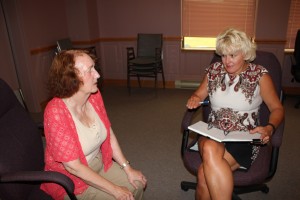 Over the course of the summer, Cheryl Gallant will have held clinics in Matawatchan, Whitney, Palmer Rapids, Calabogie, Deep River, Renfrew and Barry's Bay. These clinics not only provide people in the less central areas of the riding with a chance to meet and talk to their MP, but it also provides them with assistance for passport applications, Old Age Security, Canada Pension Plan and Employment Insurance claims and concerns.