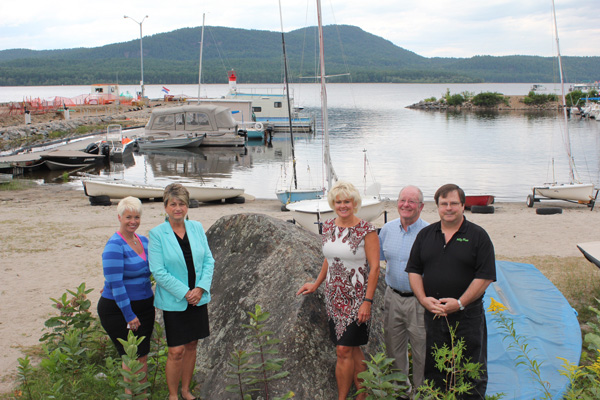 Deep River, Ontario – Cheryl Gallant, M.P. for Renfrew—Nipissing—Pembroke, was pleased to visit the Upper Ottawa Valley Chamber of Commerce in Deep River to announce $3,200 in funding through the Federal Government's Eastern Ontario Development Program. The funding will be applied towards offering a one day seminar for small business owners and managers being held on behalf of all three Chamber of Commerce branches: Deep River, Pembroke and Barry's Bay at the Quality Inn, Petawawa on Tuesday, October 1st, 2013 from 9AM to 4PM.
"Brian McInall and all those at the Upper Ottawa Valley Chamber of Commerce are continually offering excellent educational opportunities to area businesses," said MP Gallant. "This upcoming workshop will help our small businesses to succeed, which will support existing jobs and lead to future growth here in Renfrew County."
The presentation will be given by Montana Consulting Group, and is entitled 'Turn off your people problems – not your people!' It is designed to teach area small business owners and managers the 'Turnaround Interview'. The 'Turnaround Interview' is meant to help owners and managers work with employees' with constructive suggestions and how to implement them. The goal of the one day seminar is to lead to increased productivity from employees and improved retention.
Administered through the Renfrew County Community Futures Corporation, the Eastern Ontario Development Program is a Government of Canada initiative, which promotes economic development in Eastern Ontario, leading to a diversified and competitive regional economy.