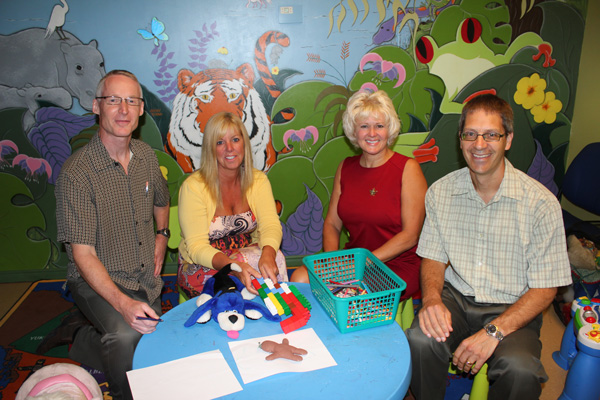 Pembroke, Ontario – Cheryl Gallant, M.P. for Renfrew—Nipissing—Pembroke, was pleased to visit the Phoenix Centre for Children and Families in Pembroke to see how $20,250 in Federal Funding through the Eastern Ontario Development Program (EODP) was used. The grant was directed towards creating an online pre-natal and parenting course for expectant parents.
"The Renfrew County Community Futures' decision to accept the application from the Phoenix Centre has provided a new opportunity to generate revenue for the agency," noted MP Gallant. "The online program is being sold to individuals and organizations. It has also opened up two new full time jobs here at the Phoenix Centre."
The on-line pre-natal course called, "Welcome to Parenting," is a three part resource series designed to aid new parents with the skills, knowledge and confidence to create healthy, happy families.
The Eastern Ontario Development Program is a Government of Canada initiative which promotes economic development in Eastern Ontario, leading to a diversified and competitive regional economy. Cheryl extends her gratitude to the volunteer board members of the Renfrew County Community Futures Corporation for their work in administer the federal funding.