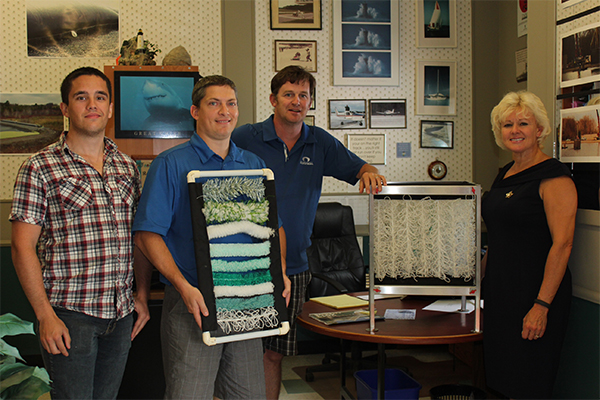 Eganville, Ontario – Cheryl Gallant, M.P. for Renfrew—Nipissing—Pembroke, was pleased to visit Bishop Water Technologies to review the research projects and marketing strategy arising from $15,000 in federal funding through the Eastern Ontario Development Program (EODP).
"Bishop Water Technologies has already created a number of leading-edge innovations in water treatment," stated MP Gallant. "Bishop's most recent system, the Biocord Water Treatment Technology, is a cost-effective method to treat waste water, and this grant will help to spread the word."
The Biocord Water Treatment Technology is a water treatment method that mirrors how the process occurs in nature. It is cost-effective in comparison to creating a waste facility treatment plant, and can be used to treat polluted oceans, rivers, lakes, as well as clean wastewater from municipal and industrial sources.
The Eastern Ontario Development Program is a Government of Canada initiative which promotes economic development in Eastern Ontario, leading to a diversified and competitive regional economy. Cheryl extends her gratitude to the board members of the Renfrew County Community Futures Corporation for their support of our business communities.