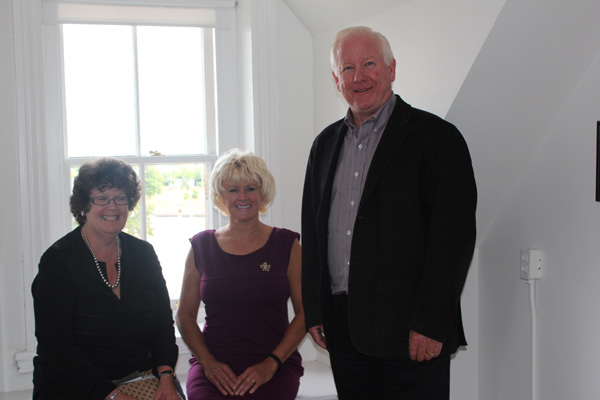 Arnprior, Ontario – Cheryl Gallant, M.P. for Renfrew—Nipissing—Pembroke, visited the Arnprior & District Museum to see the results of $46,662 in Federal funding from the Community Infrastructure Improvement Fund (CIIF). The grant went towards window restoration at the D.A. Gilles Building.
"The D.A. Gilles Building is a beautiful landmark in Arnprior," said MP Gallant. "I would like to congratulate Janet Carlile, the Board of Directors of the Museum, and the Town of Arnprior Council on the exceptional application made to this program."
While the windows have been refurbished using as much of the original wood as possible, even with the modern pieces the windows still blend perfectly into the old architecture.
The D.A. Gilles Building, built in 1896, is the home of the Arnprior & District Museum. The restoration of the windows was completed by Shanab Management of Nepean, and made use of much of the original woods components and window structures.
Investments through the CIIF are helping communities across Canada upgrade existing infrastructure while generating a host of additional benefits in the process. The CIIF is a key part of the Government's plan to create jobs, growth and long-term prosperity across Canada.