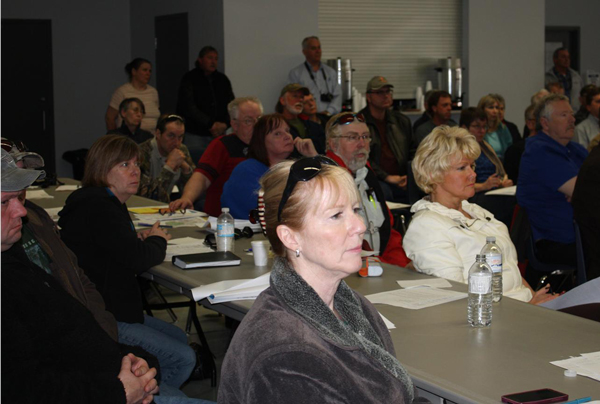 Ottawa, Ontario – Cheryl Gallant, MP for Renfrew—Nipissing—Pembroke, was pleased to learn of the Federal Electoral Boundaries Commission for Ontario's recent decision to restore the traditional name of the Renfrew-Nipissing-Pembroke riding.
"The Commission's ruling demonstrates respect for the taxpayer, the constituents, and those residents in the District of Nipissing, who have been part of our community since 1979," stated MP Gallant.
The Electoral Boundaries Commission had initially decided to drop 'Nipissing' from the riding name, while maintaining the current boundaries. Gallant appeared before the commission in November 2012 to share her own concerns and those of the residents of Renfrew-Nipissing-Pembroke.
"As communities grow and develop there is often a need to rename and redraw electoral districts to ensure equitable representation for Canadians. In this case the boundaries did not change. With existing boundaries remaining intact, a renaming scheme does not represent a fair use of taxpayer dollars."
Riding redistricting entails significant financial costs at both the federal and provincial levels, including the changing of every reference in the House of Commons, disposal of letterhead, and alteration of websites.
"I want to thank everyone in the community who submitted letters opposing this change. Their strong support is a testament to the sense of community in the Ottawa Valley."