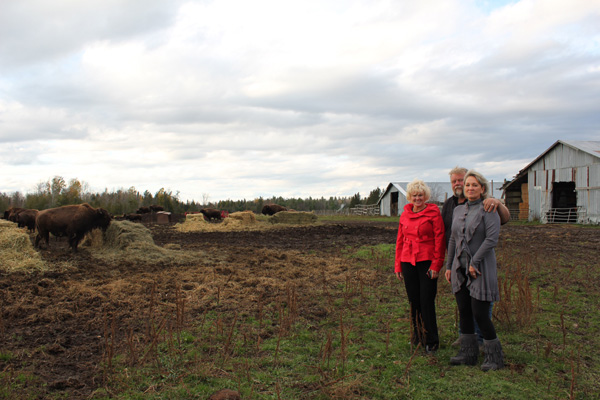 Pembroke, Ontario – Cheryl Gallant, Member of Parliament for Renfrew—Nipissing-Pembroke, today outlined the many benefits of the Canada-European Union Comprehensive Economic and Trade Agreement (CETA). Prime Minister Stephen Harper announced the conclusion of CETA negotiations on Friday, October 18th, 2013.
"This historic agreement with the European Union is a big win for workers, businesses and families here in Renfrew—Nipissing—Pembroke and across Canada," said MP Gallant. "Deeper trade with the European Union will bring good jobs, economic growth and greater long-term prosperity to workers and businesses in our communities, including cattle and pork farmers, forestry workers, and science and technology companies."
The European Union (EU) is Canada's second-largest trading partner, after the United States, and the world's largest integrated economy, with more than 500 million consumers and a GDP of $17 trillion. CETA is by far, Canada's most ambitious trade initiative, broader and deeper in scope than the historic North American Free Trade Agreement (NAFTA).
Under CETA, Canadian farmers will have increased duty-free access to the EU marketplace, in the form of 80,000 tons of pork products and 65,000 tons of beef products. These limits represent a huge increase from the current duty-free quotas: 6,000 tons for pork producers and 15,000 tons for beef producers.
Canada's supply management system provides Canadians with a consistent supply of high-quality dairy, egg and poultry products at reasonable prices. This system supports farmers on around 17,000 Canadian farms. CETA will not affect Canada's supply management system, which will remain as robust as ever. The supply management system and its three key pillars (production control, import controls and price controls) remain intact. The vast majority of supply-managed products will be exempt from increases in market access. The Government of Canada remains committed to working with industry stakeholders throughout the implementation period to ensure that Canada's agricultural sector remains strong and vibrant.
In the forestry sector, Canadian manufacturers currently face an average tariff of 1.2%, with some products taxed up to 10%. CETA eliminates all tariffs on forestry and lumber products into the EU, giving Canadians access to a large, and rapidly growing, market for wood products in the EU.
In addition to tariff elimination, CETA provides improved access to EU markets for Canadian goods and services, greater certainty, transparency and protection for investments, and new opportunities in EU procurement markets.
Canada and the EU currently enjoy a well-established relationship in research, science and technology. CETA will expand and enhance this relationship, providing new investment, partnership, and development opportunities for Canadian science and technology companies. CETA also protects Canada's intellectual property rights system, giving Canadian innovators access to new markets to develop and market their creative products.
Highlighting the benefits for Renfrew-Nipissing-Pembroke in the Canada-EU Trade Agreement #cdnpoli #CETA http://t.co/qUWSmRCoRr

— Cheryl Gallant (@cherylgallant) October 18, 2013