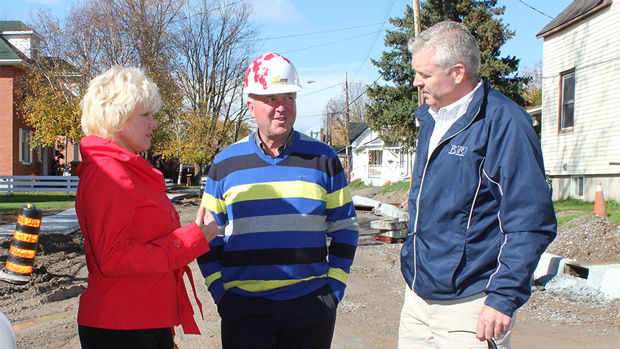 Pembroke, Ontario – Cheryl Gallant, Member of Parliament for Renfrew—Nipissing—Pembroke, is pleased to announce the launch of Pre-Budget consultations for the 2014 Federal Budget.
"I am asking for residents of the Upper Ottawa Valley to share their ideas and suggestions for next year's federal budget," said MP Gallant. "The Government of Canada wants to hear from Canadians on how to better position Canada for further job creation and economic growth."
Since coming to power in 2006, the Conservative Government has placed emphasis on consulting with Canadians from across the country to find the best ways to strengthen Canada's economy. In Renfrew—Nipissing—Pembroke, MP Gallant plans to meet with local business, academic and community leaders to discuss priorities.
"Consulting directly with Canadians is an integral part of the budget process," MP Gallant added. "A number of the ideas brought forward in local pre-budget meetings have been included in previous federal budgets."
Budget 2014 will focus on job creation, promoting economic growth, and securing Canada's long-term prosperity – all while returning to balanced budgets in 2015. To this end, the federal government also welcomes suggestions on how it can further improve government efficiency and reduce unnecessary spending.
Local residents are reminded that they may provide input online, by visiting cherylgallant.com/budget-2014/
I am asking for the #OttawaValley to share ideas and suggestions for next year's federal budget http://t.co/KD71j3Q8sI #cdnpoli

— Cheryl Gallant (@cherylgallant) November 14, 2013