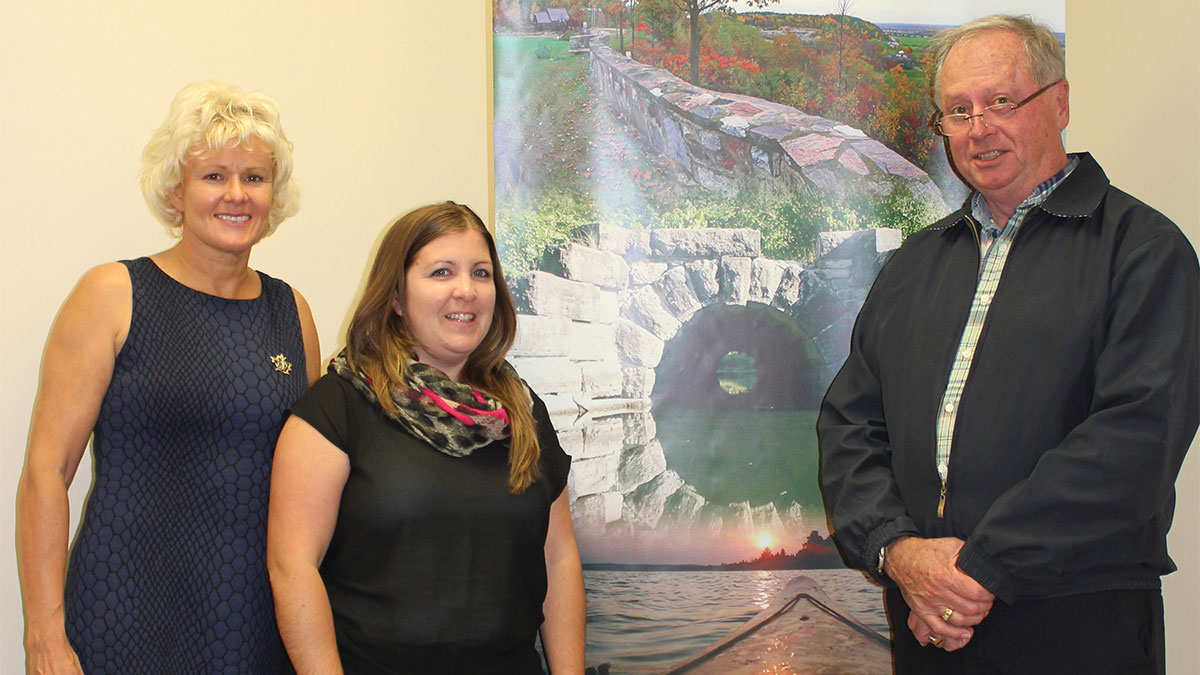 MP Gallant meeting with Shannon Fraser and Dave Lemkay
Renfrew, Ontario – Cheryl Gallant, M.P.was pleased to visit Shannon Fraser to see the results of $10,000 of funding received through the Federal Government's Eastern Ontario Development Program (EODP). The grant was directed towards a doctor and nurse recruitment campaign.
Renfrew Area Health Services Village received $10,000 of funding for a doctor/nurse recruitment campaign http://t.co/5LDsdo34H5

— Cheryl Gallant (@cherylgallant) November 19, 2013

"One in seven people in the Renfrew area do not have a family physician, so attracting new physicians to the area can be a matter of life and death," said MP Gallant. "I commend all municipalities and partners involved by their proactive stance in pursuing the medical expertise needed in Renfrew—Nipissing–Pembroke."
Renfrew and Area Health Services Village is a not-for-profit entity launched in 2010. It is comprised of four municipal partners: Admaston/Bromley Townships, Greater Madawaska Township, Horton Township, and the Town of Renfrew, as well as the Renfrew Industrial Commission, the Renfrew Victoria Hospital, and three members at large from the community.
Administered through the Renfrew County Community Futures Corporation, the Eastern Ontario Development Program is a Government of Canada initiative, which promotes economic development in Eastern Ontario, leading to a diversified and competitive regional economy.