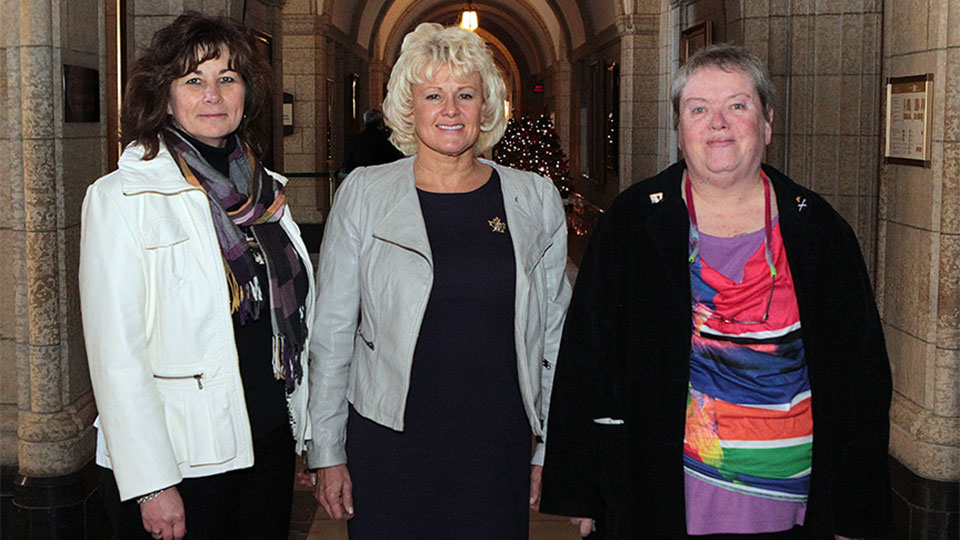 Ottawa, Ontario – Cheryl Gallant, MP for Renfrew—Nipissing—Pembroke is encouraging all local residents to take part in the many events occurring during the 16 Days of Activism against Gender Violence. The campaign to eliminate violence against women and girls begins on November 25.
"Women and girls should be able to feel safe in their homes, workplaces and communities," said MP Gallant. "By standing together in communities across Canada we can make a difference in the daily lives of women and girls."
The 16 Days of Activism against Gender Violence campaign is a tremendous opportunity to draw attention to this problem, and work together to eliminate it. By taking part in this campaign, Canadians are sending a strong message that violence will not be tolerated. Violence against women is a problem prevalent in communities across Canada, as on average a women is killed in a domestic homicide every five days, and the costs of spousal violence are an estimated $4.8 Billion every year.
The Government has committed to taking significant actions to make our communities safer for women and girls. The government has recently introduced legislation that will give police and prosecutors new tools to address cyberbullying. This legislation would create a new criminal offence prohibiting the non-consensual distribution of intimate images.
In Renfrew County, the Government of Canada joined with Gail Cameron of the Antrim Truck Stop and Persons Against the Crime of Trafficking in humans (PACT-Ottawa) in their TruckSTOP campaign to combat human trafficking onboard transport trucks. CDs were handed out to truckers to help them spot the signs of human trafficking, and posters were placed in major truck stops. The Government of Canada has also recently funded initiatives by Victims Services of Renfrew County and the Women's Sexual Assault Centre.
Those interested in participating in the 16 Days of Activism Against Gender Violence may observe a moment of silence, attend a vigil, or join in another local event. Doing so will show support for victims of violence, raise awareness, and help inspire change.
"By working together, we can get closer to our goal of eliminating violence against women and girls, and make our communities safer for all," concluded MP Gallant.