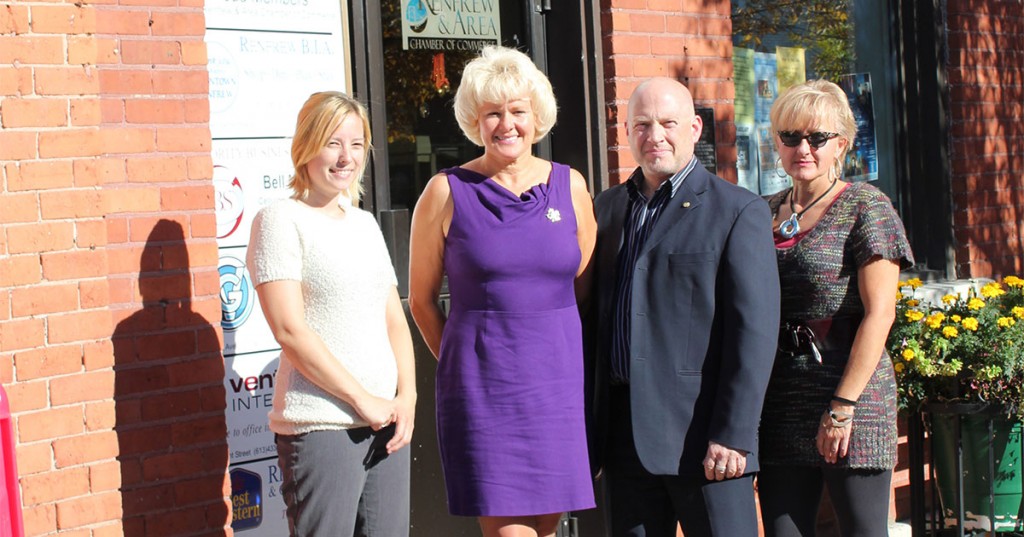 Renfrew, Ontario – Cheryl Gallant, M.P. for Renfrew—Nipissing—Pembroke, was pleased to meet with representatives of the Renfrew & Area Chamber of Commerce to announce $4,375 in funding through the Federal Government's Eastern Ontario Development Program (EODP). The grant went towards the creation of a program to promote and reward entrepreneurship.
"Entrepreneurs are key to the creation of local jobs and the growth of our economy," said MP Gallant. "By supporting entrepreneurship in our communities, the Chamber of Commerce is helping to create the jobs to tomorrow and the help our communities grow and prosper."
The Chamber of Commerce organized "The Wolves Den", based on the popular CBC program "Dragon's Den". The contest created an opportunity to showcase creativity, ingenuity, innovation and entrepreneurial spirit in Renfrew County. A panel of local business leaders judged submissions from local entrepreneurs.
Administered through the Renfrew County Community Futures Corporation, the Eastern Ontario Development Program is a Government of Canada initiative, which promotes economic development in Eastern Ontario, leading to a diversified and competitive regional economy.