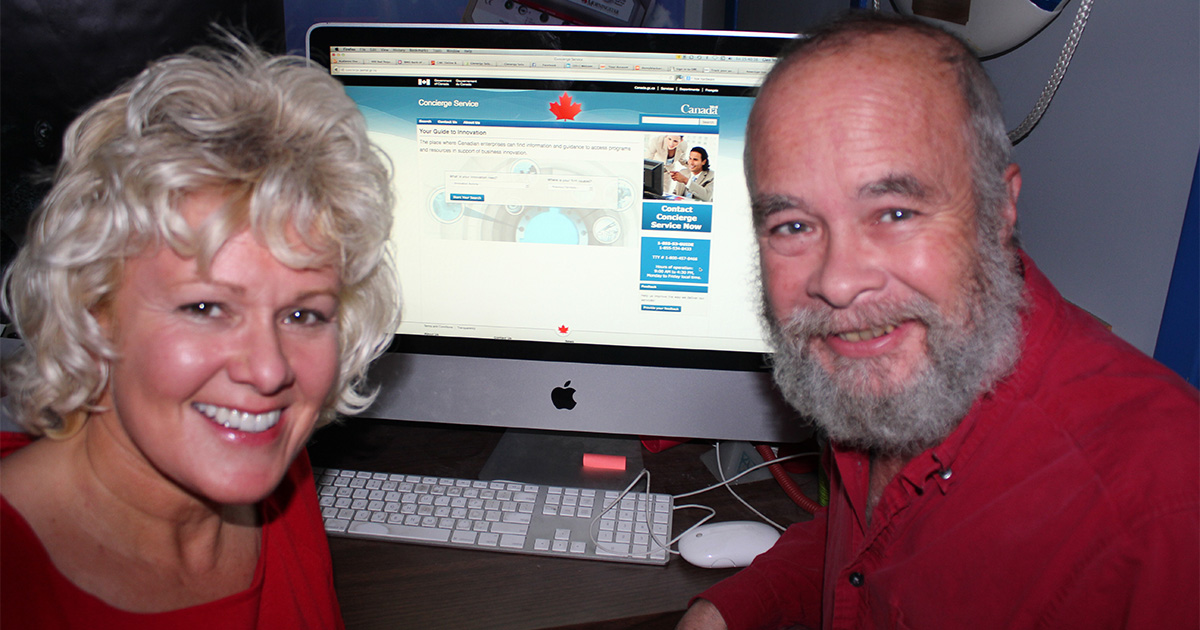 Photo: MP Gallant with Glen MacGillivray showcasing the Concierge Website
Pembroke, Ontario – Cheryl Gallant, M.P. for Renfrew—Nipissing—Pembroke, is pleased to announce the launch of a new tool to help Canadian businesses grow and create jobs – the Concierge Service.
"We are fortunate to have the synergies of Innovation Valley North augmenting our local small and medium-sized businesses," stated MP Gallant. "Together with the new Federal Concierge Service we can expand job opportunities in our region, if we use it."
The Concierge Service is intended to be a one stop shop for small and medium-sized businesses (SMEs) seeking information and guidance on R&D related activities at federal, provincial, and municipal levels of government.
By combining online, phone, and in person assistance, the Concierge Service provides a single point of contact. SMEs now have easier access to support in developing and bringing their products and services to market more quickly. The service is intended to help entrepreneurs innovate and accelerate their growth to become more competitive in the global marketplace.
Delivered by the National Research Council of Canada Industrial Research Assistance Program (NRC IRAP), this new service will complement NRC's existing array of innovation support, strategic research, and scientific and technical services. If you are interested in making use of the business tool please, visit the Concierge Service at concierge.portal.gc.ca, or call 1-855-534-8433.
The new Federal Concierge Service can expand job opportunities in our region, if we use it! #ottawavalley http://t.co/DalWVy366M

— Cheryl Gallant (@cherylgallant) December 6, 2013