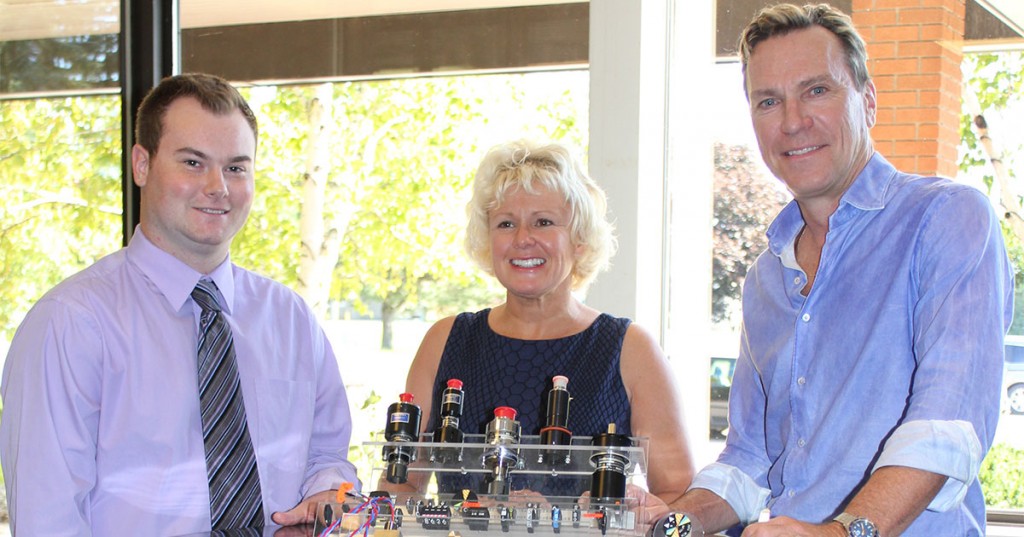 MP Gallant with Matt Kaeding (Left) and David Watson (Right) of Hypernetics
Arnprior, Ontario – Cheryl Gallant, M.P. for Renfrew—Nipissing—Pembroke, was pleased to meet Dave Watson and Matt Kaeding of Hypernetics to learn how the $15,000 of funding awarded through the Federal Government's Eastern Ontario Development Program (EODP) is of benefit to the local economy. The grant was directed towards creating an internship position.
"It was encouraging to meet David Watson and his intern, Matt Kaeding today at Hypernetics," said MP Gallant. "In seeing the work Matt has been involved in, I can say that the EODP funding has been well invested at Hypernetics. I would like to thank the Board members of the Renfrew County Community Futures Program from their support of Renfrew County businesses"
Hypernetics is a division of Plaintree Systems, and designs, manufactures, and distributes aerospace parts from commercial and military applications.
Administered through the Renfrew County Community Futures Corporation, the Eastern Ontario Development Program is a Government of Canada initiative, which promotes economic development in Eastern Ontario, leading to a diversified and competitive regional economy.