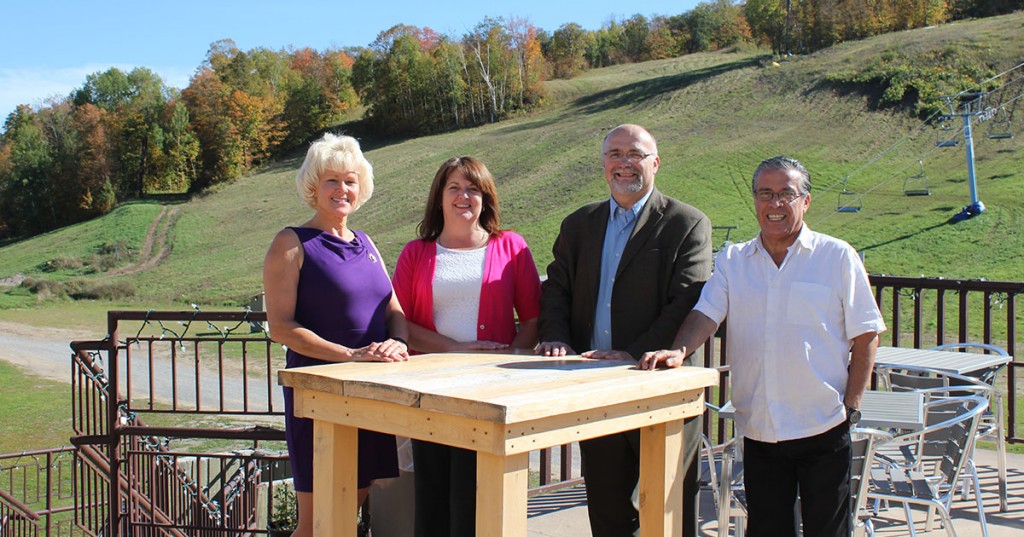 Calabogie, Ontario – Cheryl Gallant, M.P. for Renfrew—Nipissing—Pembroke, was pleased to visit Calabogie Peaks Resort and see how $36,949.38 in funding through the Federal Government's Eastern Ontario Development Program (EODP) was invested. The grant was applied towards creating a youth internship position and hosting a Blues and Ribfest Weekend event.
"I am pleased to see how successful the Blues and Ribfest event was at Calabogie Peaks Resort," said MP Gallant. "Lindsay's talents with event logistics and event promotion were instrumental to the success of this event."
The youth internship position Lindsay Sinclair filled was made possible through the EODP funding. The event was held on November 23rd, 2013.
Administered through the Renfrew County Community Futures Corporation, the Eastern Ontario Development Program is a Government of Canada initiative, which promotes economic development in Eastern Ontario, leading to a diversified and competitive regional economy.