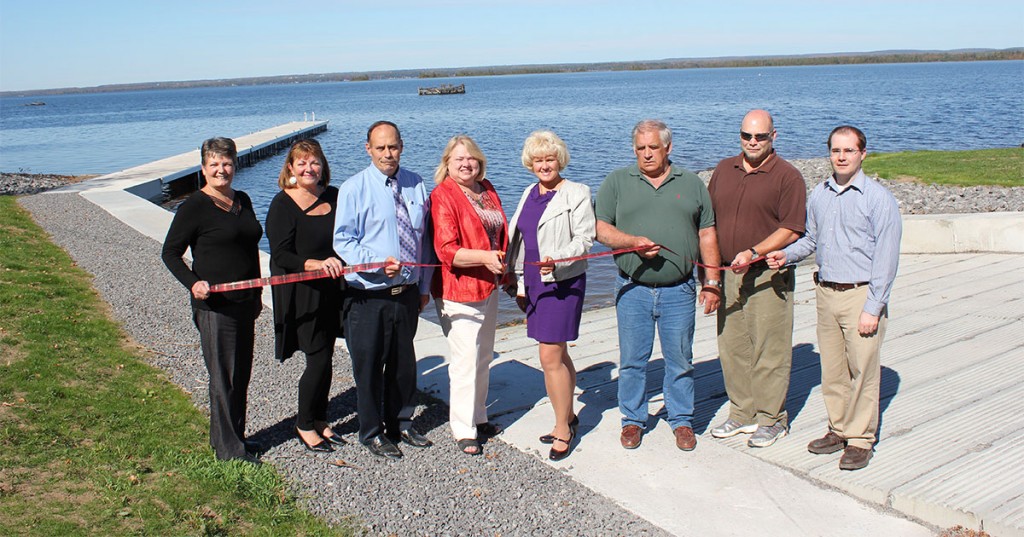 Red Pine Bay, Ontario – Cheryl Gallant, M.P. for Renfrew—Nipissing—Pembroke, was pleased to meet with McNab/Braeside Mayor Mary Campbell to see the results of $50,000 in funding through the Federal Government's Eastern Ontario Development Program (EODP). The grant went towards the construction of a new boat launch and resurfacing the boat launch area.
"The Eastern Ontario Development Program Funding is the reason why Red Pine Bay boat launch was in use this season," said MP Gallant. "I would like to thank the Board of Directors of the Community Futures Fund for making the investment into McNab/Braeside Township."
The need for a new dock emerged from the visit by the 'Alligator Boat', which needed to moor northwest of Arnprior on the Ottawa River. The event led to the idea and vision of what Red Pine Bay could become. Thanks to the resurfaced launch area, plans are now underway to broaden the recreational opportunities at Red Pine Bay, including kayaking, outfitting and canoe lessons.
Administered through the Renfrew County Community Futures Corporation, the Eastern Ontario Development Program is a Government of Canada initiative, which promotes economic development in Eastern Ontario, leading to a diversified and competitive regional economy.
Met with McNab/Braeside Mayor Mary Campbell to see the results of $50,000 in funding through @RCCFutures and the EODP http://t.co/wS5W1XzFEK

— Cheryl Gallant (@cherylgallant) January 8, 2014