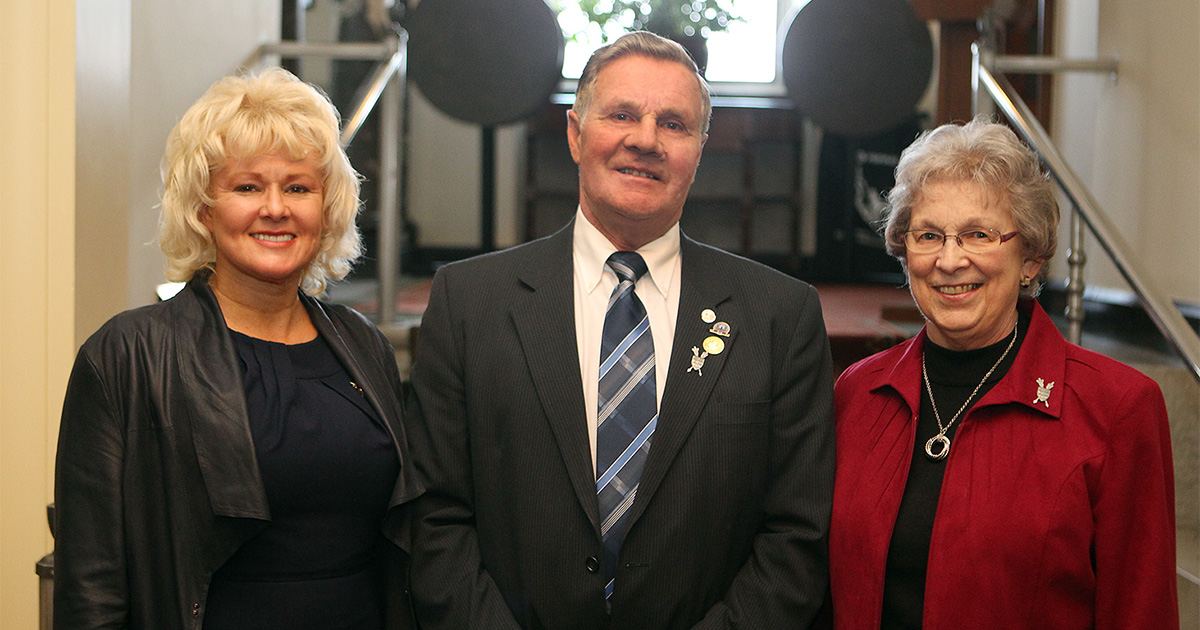 Ottawa, Ontario – Cheryl Gallant, M.P. for Renfrew—Nipissing—Pembroke, was pleased to rise in the House of Commons to pay tribute to the career of retiring Laurentian Valley Township, Mayor Jack Wilson. Mayor Wilson was present in the House of Commons gallery during the tribute.
"This year, after 50 years, 18 years on council and 33 as Mayor, Jack has decided it is time to retire," said MP Gallant. "Jack Wilson is my Mayor and as a fellow ratepayer I appreciate the steady hand Jack has had as mayor and as a Renfrew County councillor."
Jack Wilson was a farmer before entering politics, and he always said that he tried to use his farmers' common sense in his decision marking. Like on the farm, his policy towards politics was that "if it ain't broke, don't fix it." He firmly believes in smart spending when it came to the township's priorities, spending taxpayers' money only when necessary.
Mayor Jack Wilson has the distinction of being one of only four elected politicians in Ontario to have ever served 50 or more years in public office. Mayor Wilson was named acting Warden for Renfrew County for 2014 in recognition of his years of service, and for being a true gentleman, by his fellow county councillors.
"On behalf of the residents of Laurentian Valley and Renfrew County, thank-you Jack and Evelyn for your 50 years of service," exclaimed MP Gallant.