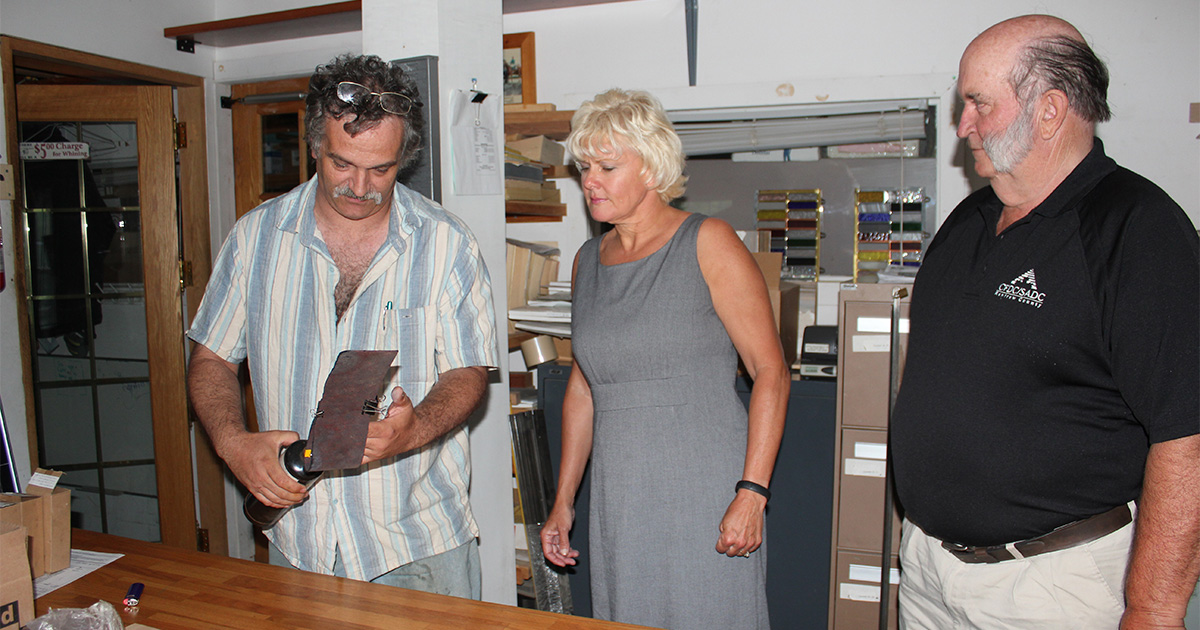 Pembroke, Ontario – Cheryl Gallant, M.P. for Renfrew—Nipissing—Pembroke, is pleased that Science and Technology was the big winner of the 2014 Federal Budget through the new Canada First Research Excellence Fund, increased funding to colleges, universities and granting councils, and renewed funding for Atomic Energy Canada Limited (AECL).
"I am very pleased with Budget 2014's $117 Million investment in AECL's Chalk River Nuclear Laboratories," said MP Gallant. "As Canada's Centre of Excellent for Nuclear Science Research, AECL's Chalk River Laboratories is the hub of Innovation Valley North. This investment not only shows our Government's ongoing support of innovation and research, as it will also lead to job creation and growth throughout the Upper Ottawa Valley."
The hallmark of science investment in the 2014 Federal Budget is the new $1.5 Billion Canada First Research Excellence Fund. The Canada First Research Excellence Fund will help Canadian post-secondary institutions excel globally in research areas that create long-term economic advantages for Canada. In order to put their world-class facilities to use, Canadian post-secondary institutions must attract research talent, innovators and enterprises, and the new Research Excellence fund will help them to seize emerging opportunities and strategically advance their greatest strengths on the global stage.
The hallmark of #science investment in #EAP14 is the new $1.5 Billion Canada First Research Excellence Fund http://t.co/XRZzv08rjK

— Cheryl Gallant (@cherylgallant) February 19, 2014
Budget 2014's investments in science also includes an additional $46 Million per year to science granting councils, which help to support the costs of advanced research. $8 Million over two years will go to Mitacs, an organization that helps prepare graduate and post-doctoral students to become the next generation of innovators and research and development managers. Canada's Colleges and Polytechnique's will receive $10 Million over two years to support social innovation research projects, and British Columbia's TRIUMF project receives $222 Million over five years to support their world class physics research and innovation.
For more information on Innovation Valley North and the importance of Science and Innovation in Renfrew County, visit innovationvalleynorth.com.