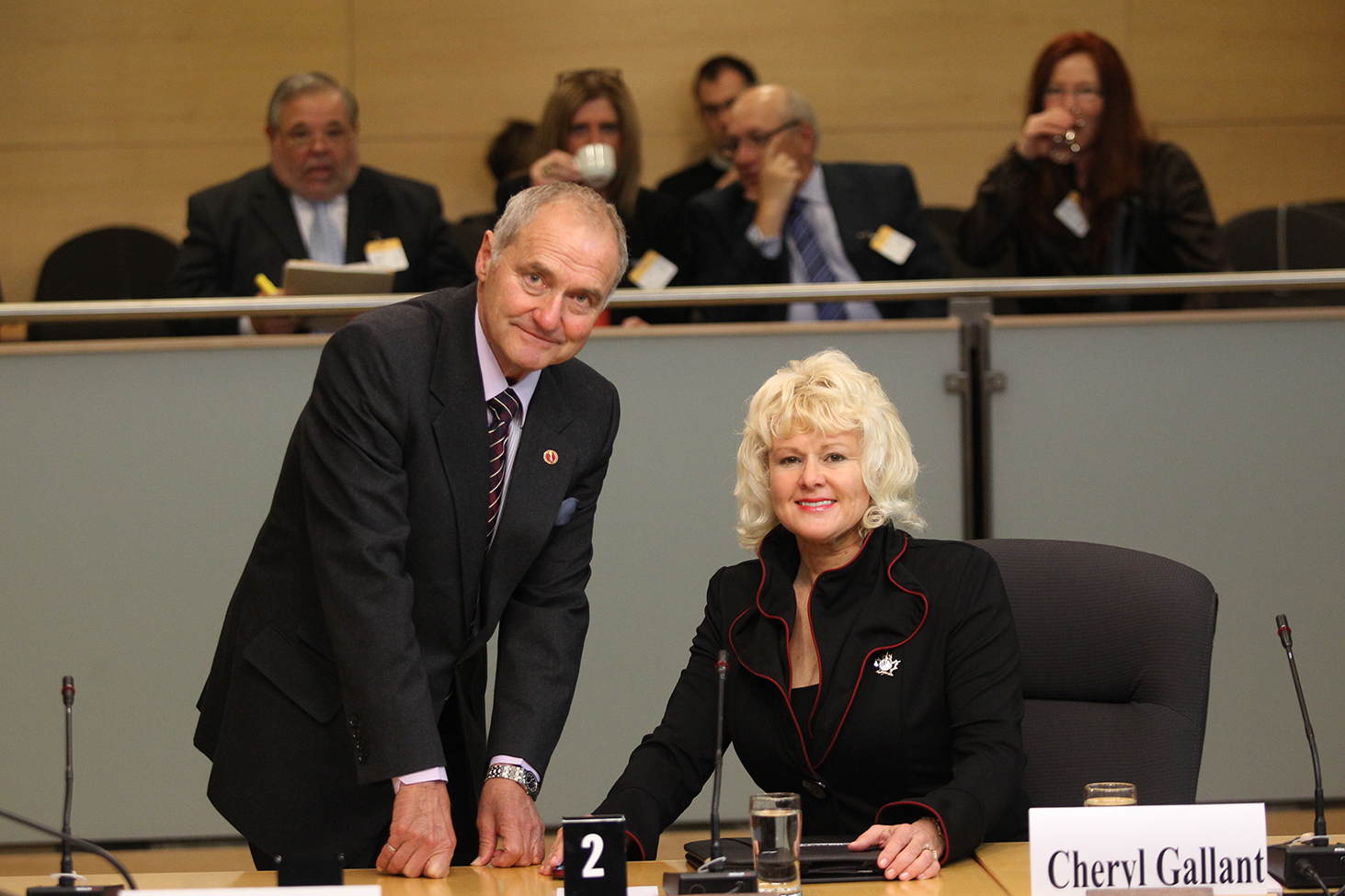 Ottawa, Ontario – Cheryl Gallant, MP Renfrew-Nipissing-Pembroke, appeared before the Senate National Finance Committee in support of her Private Members Bill C-462, the Disability Tax Credit Promoters Restrictions Act.
"I am delighted to address the Senate Committee on National Finance regarding my Private Members Bill, C-462," said MP Gallant. "This legislation will make wise use of taxpayers' investments by making sure that money ends up where it belongs – in the hands of people with disabilities and their family caregivers."
"My bill seeks to balance the needs of Canadians with disabilities and promoters alike by contributing to a fair, functioning marketplace which allows willing applicants to use the services of a disability tax credit promoter if they so choose," added MP Gallant.
The Disability Tax Credit Promoters Restrictions Act is intended to restrict fees that can be charged by a business preparing a Disability Tax Credit (DTC) application. It is a step forward in ensuring fair treatment of all eligible Canadian taxpayers.
Disability Tax Credit Promoters Restrictions Act unanimously passed 3rd reading in the House of Commons on November 4th, 2013. It was then introduced into the Senate, where after debate it once again passed unanimously on March 6th, 2014.
The Disability Tax Credit is a non-refundable credit that may reduce the amount of income tax that either a person with a disability or their supporting person has to pay. To qualify, an individual must have a severe and prolonged impairment in physical or mental functions, as defined in the Income Tax Act and as certified by a qualified practitioner.
I was delighted to address the @SenateCA Committee #NFFN regarding my Private Members Bill #C462 today http://t.co/VEBduQFGfX
— Cheryl Gallant (@cherylgallant) April 1, 2014