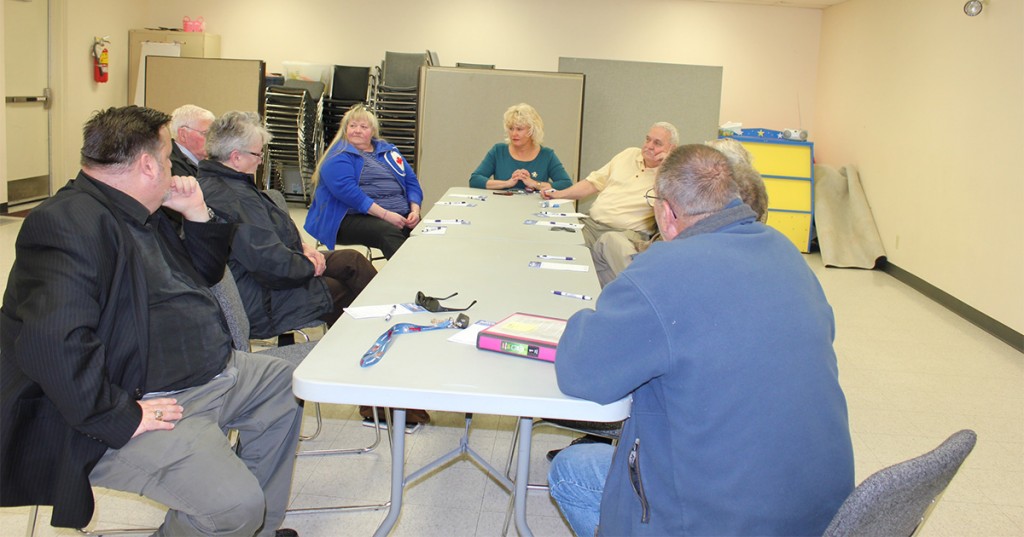 Arnprior, Ontario – Cheryl Gallant, M.P. for Renfrew—Nipissing—Pembroke, was pleased to join with constituents in Arnprior for a roundtable meeting to hear comments and suggestions on what the priorities of our Federal Government should be.
"I was impressed with the practicality of the solutions proposed during the consultation," said MP Gallant. "It is only through listening directly to constituents that we can confirm where our Government should be headed next. The consensus is that the Government is on the right track and leading the world in its management of the economy."
Subjects raised during the session included taxation, funding of the CBC, interprovincial relations, Senate reform, Old Age Security (OAS), wireless competition, and modernization of agricultural laws. Recommendations for new Government policies ranged from increasing TFSA limits, to making OAS increases retroactive, and ending the monopoly on technology networks.
"The input provided by my constituents is of enormous value, and will be brought to the attention of my colleagues in Parliament."