Federal Government taking action to respond to growing problem of 
prescription drug misuse in Canada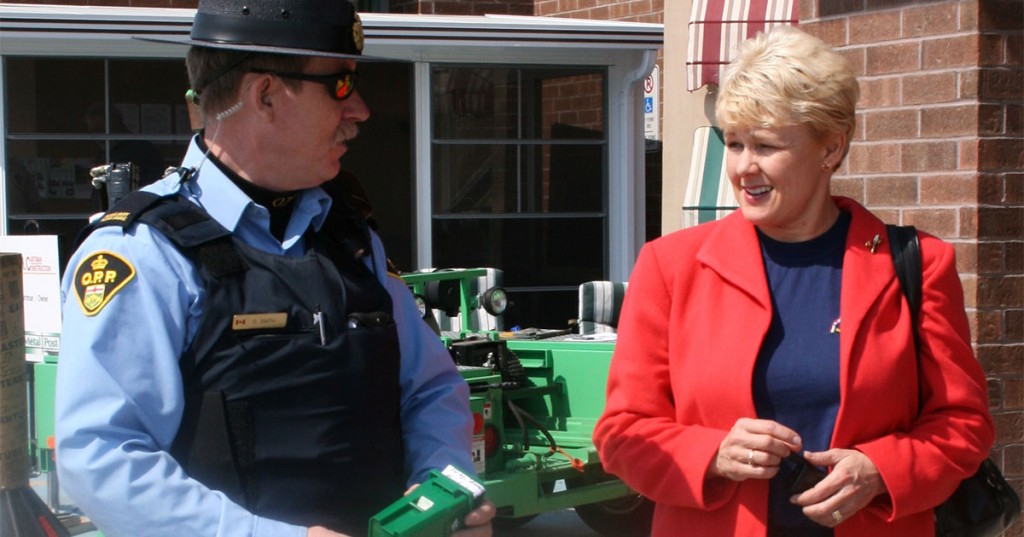 Arnprior, Renfrew, Ontario – Cheryl Gallant, MP Renfrew-Nipissing-Pembroke, today, highlighted the growing problem of prescription drug misuse and abuse and is encouraging all Renfrew County residents to participate in National Prescription Drug Drop-Off Day hosted by the Canadian Association of Chiefs of Police on Saturday, May 10, in communities across the County.
"National Prescription Drug Drop-Off Day is an opportunity for all Canadians to safely dispose of unused pharmaceuticals and to participate in an overall strategy to help combat the growing problems associated with the misuse and illicit use of prescription drugs. National Prescription Drug Drop-Off Day is one of the ways our Government is helping to prevent the misuse of drugs," stated Cheryl Gallant, MP.
Arnprior residents are encouraged to drop-off unused or out of date pharmaceuticals to the Arnprior OPP detachment located at 44 John St. N. from 10 AM to 3 PM Saturday, May 10th. In Renfrew, drop-off is at any local pharmacy.
National Prescription Drug Drop-Off Day provides an opportunity for Canadians to drop off their unused and expired prescription drugs to local police and community partners at specific locations to ensure safe disposal. This initiative aims to reduce the volume of prescription drugs available for misuse and inform the public of the harms associated with prescription drug abuse. It also reminds Canadians that unused prescription drugs can be returned to local pharmacies for disposal any day of the year.
"Our Government is taking action to address this complex issue and ensure that drugs intended to serve as medicine do not become the source of abuse and addiction. As announced in Economic Action Plan 2014, our Conservative Government has committed $44.9 million over five years to expand the scope of its National Anti-Drug Strategy to include activities to address prescription drug abuse."
"By working together, we can protect Canadians from the misuse of prescription drugs and tackle head on prescription drug abuse and addiction," concluded Cheryl Gallant, MP.
Quick Facts
National Prescription Drug Drop-Off Day is one of the ways the Government of Canada is helping to prevent the misuse of drugs. The Government of Canada is also cracking down on illicit drugs through the National Anti-Drug Strategy, a collaborative effort focused on prevention and access to treatment for those with drug dependencies, while at the same time getting tough on drug dealers and producers who threaten the safety of our youth and communities.
According to the Canadian Centre on Substance Abuse, globally, Canada is among the highest consumers per capita of pharmaceutical opioids (e.g. oxycodone). In 2010, one in five (20.6%) Canadians aged 15 years and older reported the use of opioid pain relievers in the past 12 months, with 1.1% reporting this use was to get high.
The funding announced in the Economic Action Plan will be used to educate Canadians on the safe use, storage and disposal of prescription drugs, enhance prevention and treatment services in First Nations communities, increase inspections to minimize the diversion of prescription drugs from pharmacies for illegal sale, and improve surveillance data on prescription drug abuse in Canada.