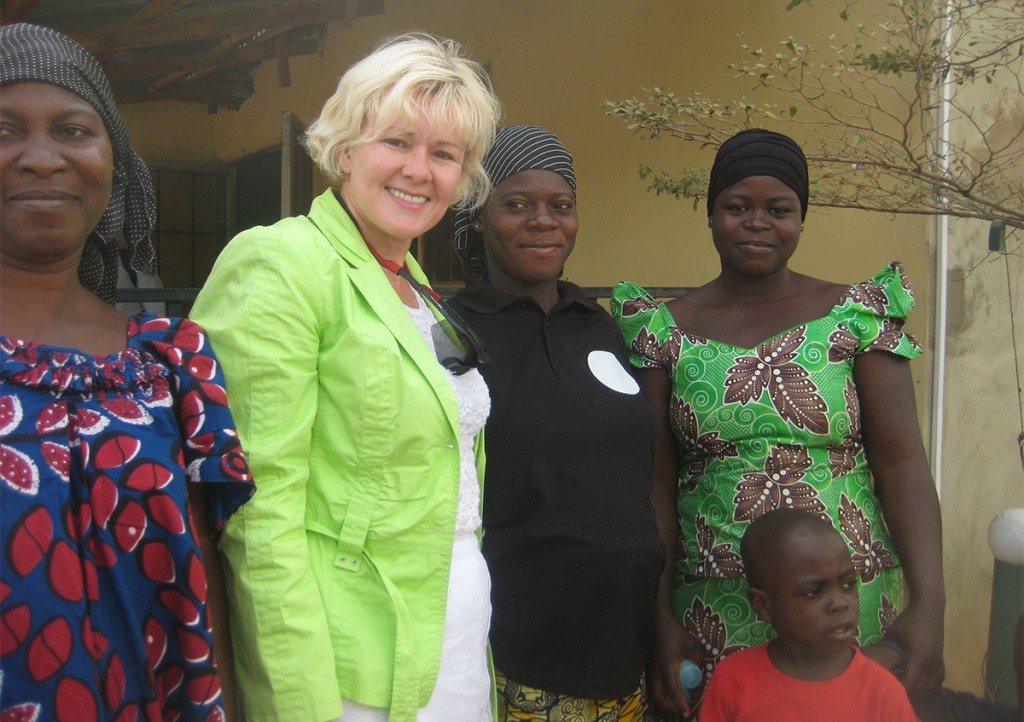 Pembroke Kiwanis Club "Eliminate" project has $35,000 goal to help eliminate maternal neonatal tetanus in 25 third world countries.
Ottawa, Ontario – Cheryl Gallant, MP Renfrew-Nipissing-Pembroke is pleased thank the Kiwanis Club of Pembroke for its local leadership in raising funds for the elimination of maternal neonatal tetanus. The club's $35,000 goal is part of a larger, Kiwanis International "Eliminate" Service project in partnership with the United Nations Children's Fund(UNICEF) to raise $110 million to eliminate maternal neonatal tetanus in 25 third world countries. "The "Eliminate" Project matches efforts being made by our Conservative Government to improve the outcomes of women and children through our "Saving Every Woman, Every Child" campaign."
"How fortunate we all are to live in a country like Canada. One where our families – especially our mothers and children – can access the resources they need to live healthy and productive lives. There are things that so many of us take for granted in this country – things like food, water, healthcare, and vaccinations," stated Cheryl Gallant, MP. "I congratulate Kiwanis Club members for this project and encourage local residents to support their efforts."
"We must not forget that many around the world are not as fortunate as we are here. Inadequate medical care, under-nutrition and diseases continually threaten the lives of mothers and children in developing countries. No mother should have to choose between herself and the health of her baby."
Canada is once again driving the world to action by hosting a high-level Summit on Maternal and Child Health in Toronto. Through this Summit, Prime Minister Stephen Harper will work to accelerate efforts on maternal, newborn and child health.
In 2010, under Prime Minister Stephen Harper's leadership, the G8 launched the Muskoka Initiative on Maternal, Newborn and Child Health(MNCH), which aims to accelerate progress on improving women's and children's health in developing countries.Under the Muskoka Initiative, Canada provided $1.1 billion in new funding and made a commitment to maintain $1.75 billion for existing MNCH programming, for a total contribution of $2.85 billion over five years (2010-2015). Launched on November 2, 2010, the Muskoka Initiative Partnership Program is providing $82 million from 2010 to 2015 to Canadian partner-driven projects that deliver concrete development results in countries with high rates of maternal and child morbidity and mortality.