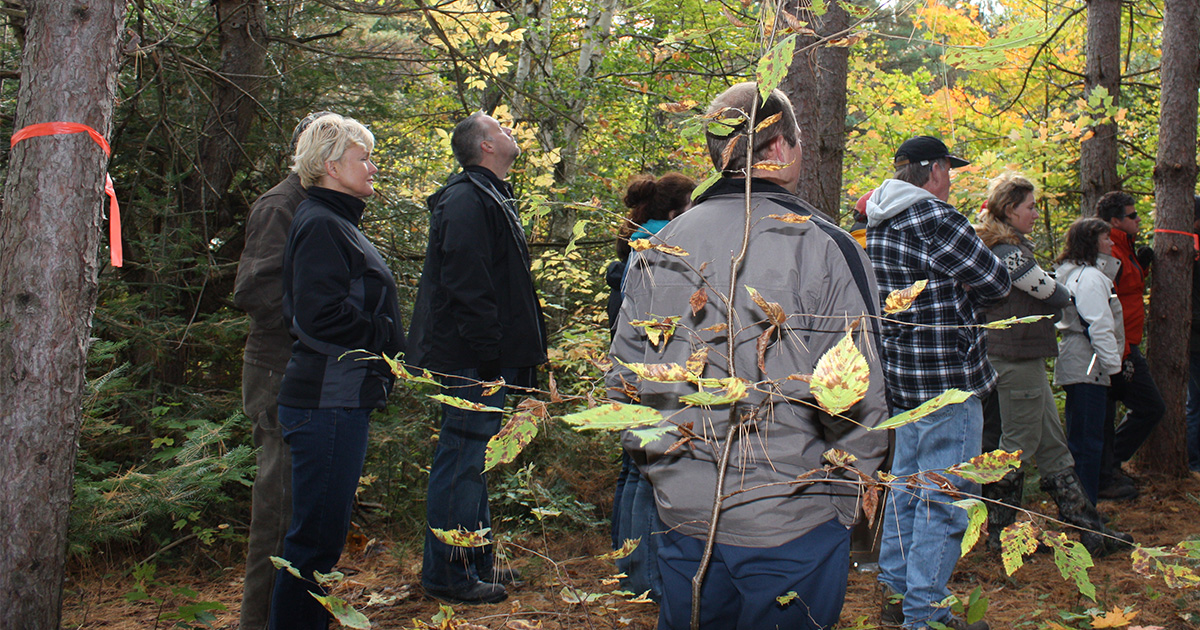 Cheryl Gallant, MP at the Renfrew County Woodlot Conference
Bonnechere Valley, Ontario – Cheryl Gallant, MP Renfrew-Nipissing-Pembroke has signalled that one of her first priorities when Parliament resumes for the fall session is the passing into law her Private Member's Legislation, Bill C-618, An Act to Amend the Lobbying Act (reporting obligations), (to be read as the Foreign Lobbying Transparency Act).
"My first concern is employment. My private member's Bill is all about protecting local jobs, whether they are in our world-class nuclear industry or the working forest. All Canadians have a right to know whose voice is being heard and why when it comes to lobbying the public and government."
"Our sustainable forestry industry is under increasing pressure from the foreign interest lobby who are funding groups in Canada to eliminate forestry jobs," observed Cheryl Gallant, MP. "Their technique is two-fold. First by paying for the publishing of inaccurate or misleading information about Canadian forestry practices, including fanning the flames of "climate hysteria," and by "greenmail," which is a method used by climate extremists to extort money from companies under the pretext of "saving" the environment. The same mis-information is then used as a fundraising tool to seek donations from an unsuspecting public. As what has been demonstrated by the industrial wind turbine lobby in Ontario, this is all about using climate hysteria to line the pockets of a few political insiders."
"I become very concerned when I read another foreign article attacking Canadian silviculture methods, produced by the "Big Green" lobby in Washington," said MP Gallant. "In this case the article appeared as a byline in a Canadian newspaper, where Algonquin Park was mentioned. I know that the forestry management techniques used by the Algonquin Forestry Authority based here in Pembroke are first class. "
"In addition to the loss of local jobs, the other losers are the Canadian consumer, who end up paying higher prices. Foreign lobbyists would like to see less competition from Canadian forest producers. Artificial forest certification requirements, which is something foreign lobbyists are paying certain groups to demand, are just another trade barrier like the dispute over softwood lumber. We all know how harmful that dispute was to the Canadian forestry industry," stated Cheryl Gallant, MP.
"The same is true for our local world-class nuclear industry, that provides thousands of local jobs and tens of thousands more jobs in the Canadian economy. People who work in our nuclear industry know the role green-house gas free nuclear power plays in climate stabilization. Instead, we have the foreign inspired so-called Ontario Green Energy Act that has led to the highest electricity prices in North America and the loss of 350,000 manufacturing jobs in this province. Energy poverty has now become a fact of life among our seniors and others on fixed incomes. My Private Member's Bill C-618 would help expose who are benefiting from such misguided policies," concluded MP Gallant.