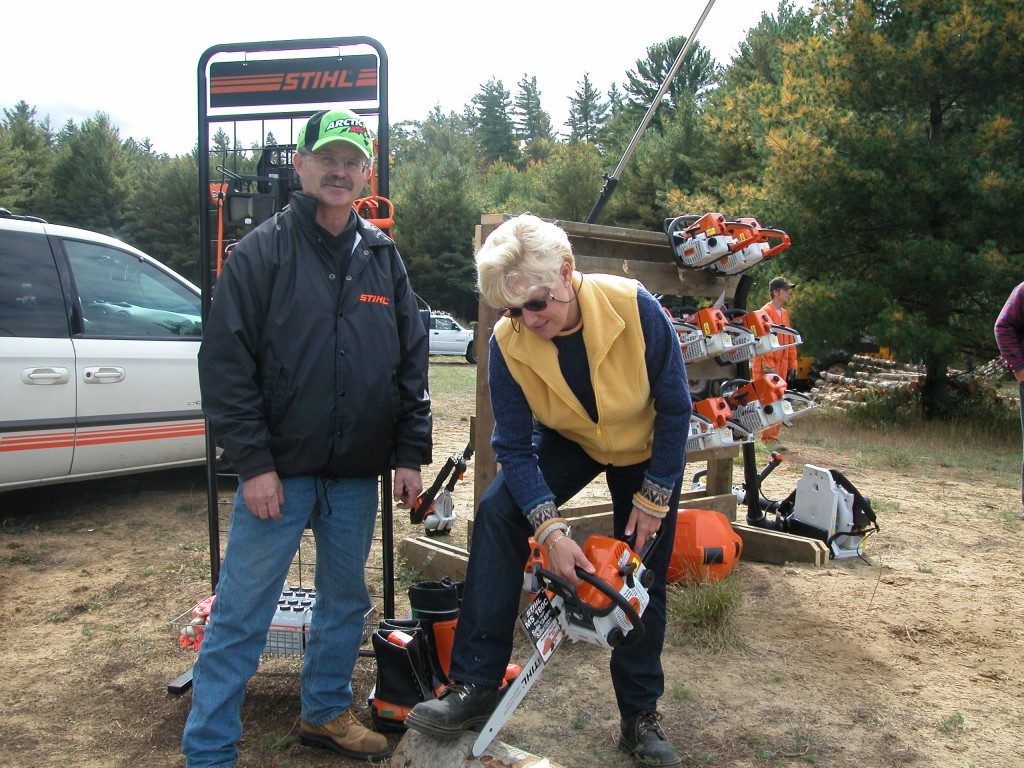 September 21 to 27… National Forest Week is an opportunity for Canadians to recognize the fundamental role of forests and trees in our lives. Today, Cheryl Gallant, MP Renfrew-Nipissing-Pembroke encouraged residents of the Upper Ottawa Valley to celebrate National Forest Week.
"The forest industry in the Ottawa Valley helped build Canada," stated Cheryl Gallant, MP. "Our Conservative Government is helping to protect and create jobs in Canada's forest industries by strengthening the sector's competitiveness and resilience through initiatives that are aimed at developing advanced technologies and value-added forest products."
Canada's forests account for 10 percent of the world's forest cover, and over 150 million of our nearly 400 million hectares of forests are internationally certified as sustainably managed — far more than in any other country in the world. Canada's forest industries directly employ more than 200,000 workers across Canada — many in rural and northern communities that are dependent on the forest sector.
Quick Facts
Over 40 percent of the world's certified forests grow in Canada, where approximately 152 million hectares are recognized as being sustainably managed by one or more of three global certification systems.
Less than 0.5 percent of Canada's forests are harvested annually to manufacture products for the domestic and international markets, and all forests harvested on public lands must be regenerated.
The Government of Canada's $100-million Investment in Forest Industry Transformation (IFIT) Program is helping to drive innovation and transformation in the forest sector, leading to a more resilient industry, with a diverse and higher-value forest product mix.
Since 2010, 11 projects have been announced under the IFIT program, helping bring Canadian ideas from laboratories into the marketplace, with products such as bioenergy from wood waste, engineered wood products that will revolutionize the construction of buildings, and high-quality hardwood flooring from low-quality forest resources, among others.
IFIT projects have resulted in over 2,500 jobs being secured or created, the generation of 7.2 megawatts of renewable electrical capacity and a reduction in greenhouse gas emissions.
Canada's forest sector contributed $19.2 billion to our gross domestic product in 2013, directly employing an estimated 216,000 workers in all regions including Eastern Ontario.
"During National Forest Week, we celebrate the historic role of Canada's forests, and the role of the forest industry in providing well-paying jobs and supporting our quality of life here in Renfrew County. By making strategic investments that strike a balance between environmental and economic needs, our government is ensuring that Canada's vast natural forests will continue to play a major role in our community."