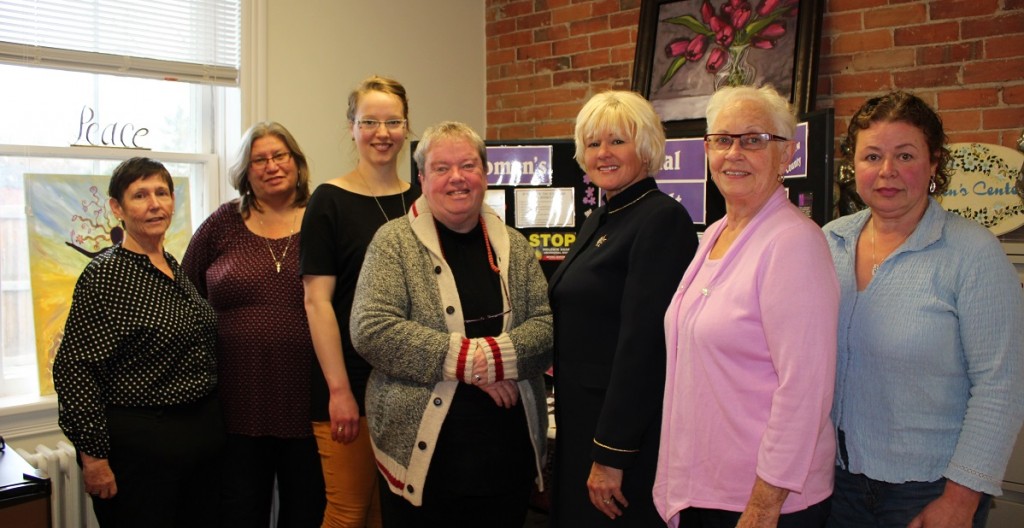 Pembroke, Ontario – Cheryl Gallant, MP Renfrew-Nipissing-Pembroke is pleased to confirm the Renfrew County Sexual Assault and Rape Crisis Support Centre has been approved for $151,066 in funding in response to the call for projects from the Federal Government's Call For Proposals for Cyber and Sexual Violence: Helping Communities Respond.
"The most recent scandal at a national, tax-payer funded institution like the CBC demonstrates society has a long way to go in dealing with violence against women, which can take many forms," observed Cheryl Gallant, MP. "What is particularly disappointing about the CBC is the apparent double standard they use to judge others, but seem to be in complete denial when a problem is in its own organization. The fact they call themselves left-wing and hip shows just how out-dated so-called left-wing hip values really are."
"Violence against women crosses all boundaries, regardless of age, occupation, religion or socio-economic status. While the national publicity associated with the CBC scandal may finally prompt action, it is important not to become complacent or in denial that it could not happen in our community. Cyber bullying is real. I encourage anyone in our community who is a victim of cyber bullying or knows someone who is being victimized to please step forward."
"Unlike the CBC, I am proud of the fact that here in rural Canada, we are far more progressive in dealing with societal issues like violence against women. Congratulations to our local Support Centre. Renfrew County was the only rural community in Ontario to successfully receive funding. The two-year project, which runs until March 2016, will assess the variant needs of Renfrew County Women with a key starting activity of strengthening community partnerships among diverse service providers," stated Cheryl Gallant, MP.
"I understand that in order to assess the needs of our community, consultations will be taking place across the County, and will include, in addition to principal County locations like Pembroke, Renfrew, Arnrprior, Deep River, Petawawa and Barry's Bay, places like Algonquin College, Pikwakanagan First Nation and the Francophone Cultural Centre. An action plan will follow. I look forward to working with the Support Centre to ensure Renfrew County is a safe community for all its residents," concluded Cheryl Gallant, MP.