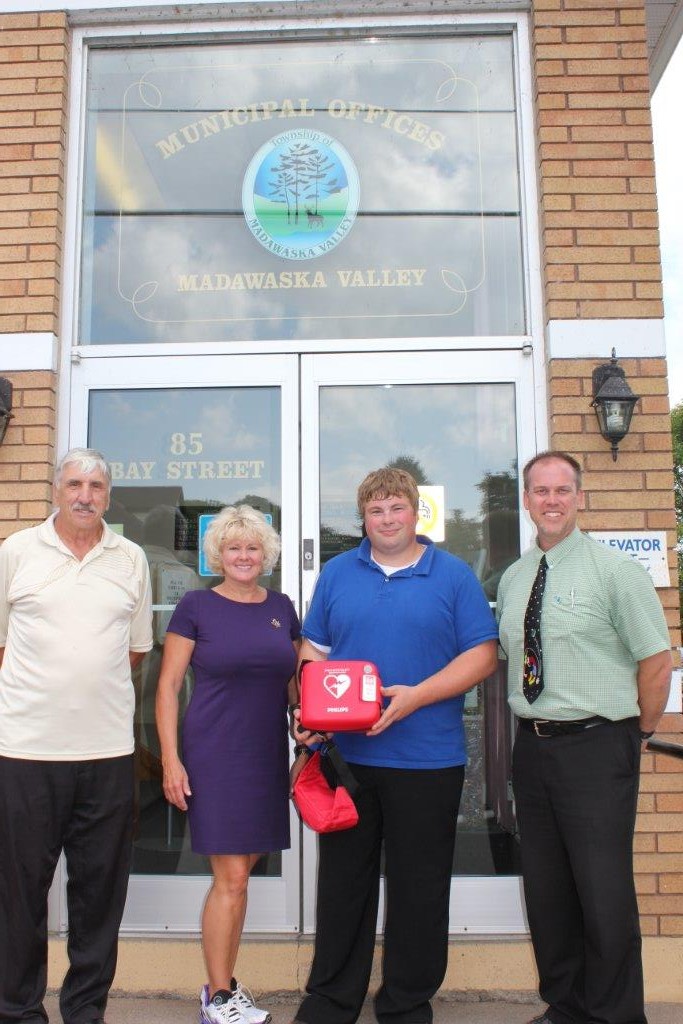 Barry's Bay, Ontario – Cheryl Gallant, M.P. for Renfrew—Nipissing—Pembroke, was pleased visit Madawaska Valley Township Town Hall to present the community with its Automated Emergency Defibrillator.  The Defibrillator was funding through a partnership of the Federal Government and the Heart and Stroke Foundation.
"I was proud to present then-Mayor Dave Shulist and Recreation and Community Development Co-ordinator Paul Nopper with this Defibrillator," said MP Gallant.  "This defibrillator will be important to protecting the health and lives of those affected by severe cardiac episodes while at the Activity Centre.  I would like to thank the Heart and Stroke Foundation for its partnership in this program to promote healthy and safe lifestyles for Canadians."
The Federal Government has committed $10 million in funding for a four year period to, in partnership with the Heart and Stroke Foundation, install Automated External Defibrillators in recreational arenas across Canada, and train staff and personnel on how to use them.  For more information on this program please, visit www.cherylgallant.com.