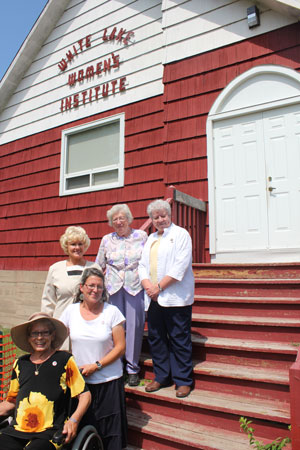 Ottawa, Ontario – Cheryl Gallant, M.P., Renfrew-Nipissing-Pembroke, was recognized this week as the best Member of Parliament out of all 308 when it came to securing funding for the disabled, particularly when it came to making public spaces handicap accessible.
"During my time as a Federal Member of Parliament, I am proud of the work I have done for the less fortunate. From opposing the provincial clawback to the federal National Child Benefit, sponsoring a successful Private Member's Bill to limit promoter fees on the disability tax credit, and now, being recognized as the best MP when it comes to securing funding from the Federal Government's Enabling Accessibility Fund (EAP)," said Cheryl Gallant, MP. "My constituents depend on their MP to be aware of funding opportunities and to help them be successful. When they are successful, we all win!"
Of the applications received for the Enabling Accessibility Fund, 762 received funding since 2011, while 1758 were rejected through calls for proposals. Projects completed using the fund include installing elevators, widening doorways, creating wheelchair-accessible washrooms, an accessible trailer and ramps.
Of the $34.5 million spent in all of Canada, the eastern Ontario riding of Renfrew-Nipissing–Pembroke, held by Conservative MP Cheryl Gallant, received the most funding at $3.5 million, followed by Conservative Gord Brown's Leeds-Grenville riding, which received $3.1 million since 2011. An opposition MP from Nova Scotia, received the third-highest amount of funding at $2.4 million.
"So often the news is rural Canada being short-changed. My constituents know I fight hard for every available dollar. This is true for the handicapped and it is true for infrastructure dollars in our municipalities and every other government program. To me helping people is the most rewarding part of being a Member of Parliament," concluded MP Cheryl Gallant.