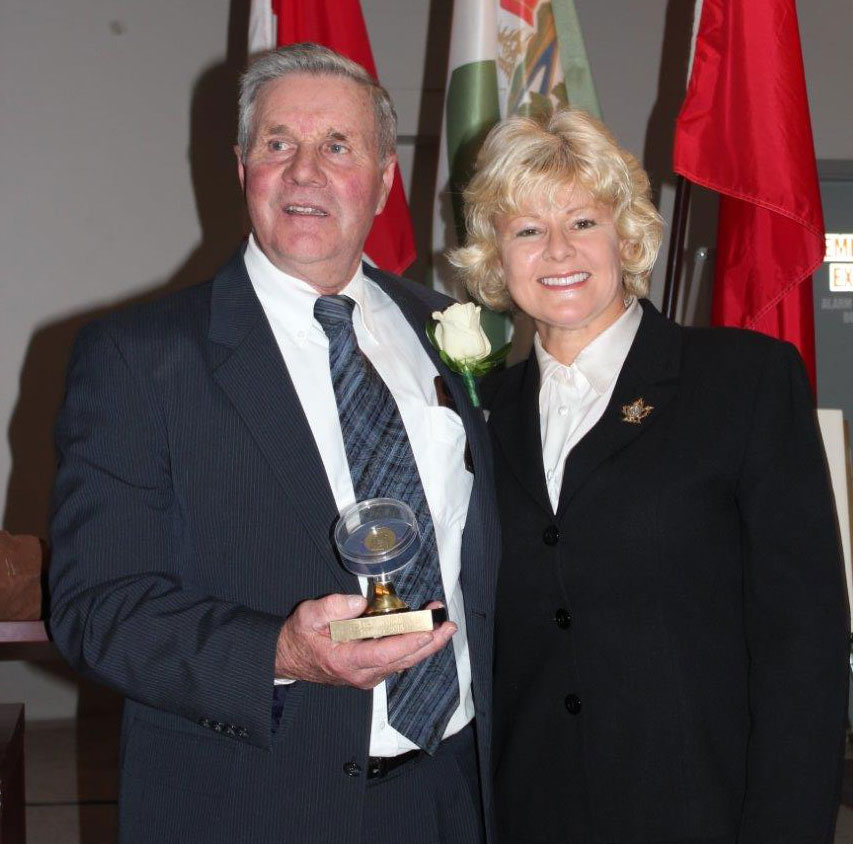 Laurentian Valley, Ontario – Cheryl Gallant, M.P. for Renfrew—Nipissing—Pembroke, was honoured to present Pembroke's Jack Wilson with an MP Commendation for his commitment to public service.
"For his over fifty years of service to the people of Laurentian Valley Township, I pleased to present Jack with an MP Commendation," said MP Gallant. "As my mayor for many years, I can only think of how proud I am to know you. You always treated everyone fairly and with respect, and you have served your community, and your County proud."
Jack Wilson has the distinction of being one of only four elected politicians in Ontario to have ever served 50 or more years in public office. He always said that he tried to use his farmers' common sense in his decision making. Jack believed in smart spending when it came to the township's priorities, spending taxpayers' money only when necessary.
The MP Commendations is an award given by MP Cheryl Gallant Canadians in honour of their contributions and achievements in our communities. The idea for MP Commendations arose from the 2012 Queen's Diamond Jubilee award, where hundreds of area volunteers and community leaders were nominated, but only a handful selected. MP Gallant believed that recognition should continue to be given to those unsung heroes who help build their communities.
For more information on MP Commendations or to nominate someone you believe is deserving, please, visit cherylgallant.com/mpcommendations.