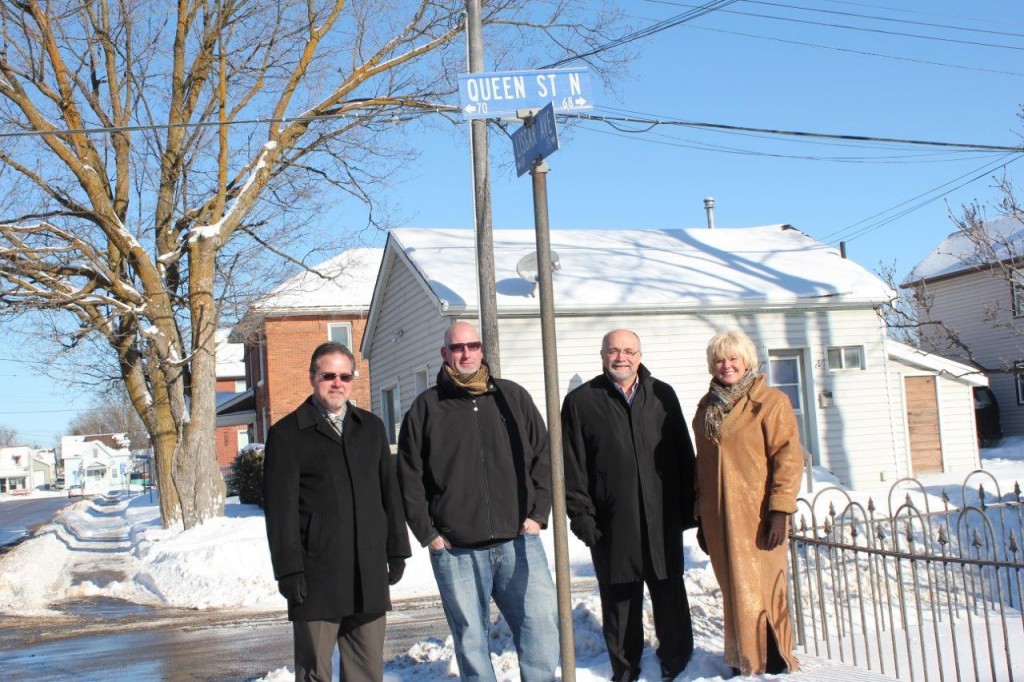 Renfrew, Ontario – Cheryl Gallant, M.P. for Renfrew—Nipissing—Pembroke, was pleased to visit Queen Street in Renfrew to announce $237,955.59 in Federal Gas Tax Funding.
"One of the important requirements of municipalities is the provision of long-term, predictable funding for infrastructure," said MP Gallant. "The Gas Tax refund provides certainty so that plans to maintain the roads, bridges, and buildings in our communities can be made."
In 2013, the total amount of gas tax money given to Renfrew County was $6,890,561.51, which was used in turn to generate over $20 million in municipal construction activity. Townships in Renfrew County used these dedicated funds to repairs and repave roads, construct dry storage sheds for road salt, rebuild bridges, and HVAC improvements.
The Federal Government returns gas tax revenues to the municipalities on a per capita basis, to do the needed infrastructure upgrades without being forced to sharply raise property taxes. This program, combined with the new Building Canada Plan, helps to finance the construction, rehabilitation, and enhancement of infrastructure across all Canadian Municipalities.
"The rehabilitation of Queen Street in 2013 was made possible through the Gas Tax refund program. I am sure the 2015 funding will help to improve and repair other major roads in Renfrew," added MP Gallant.