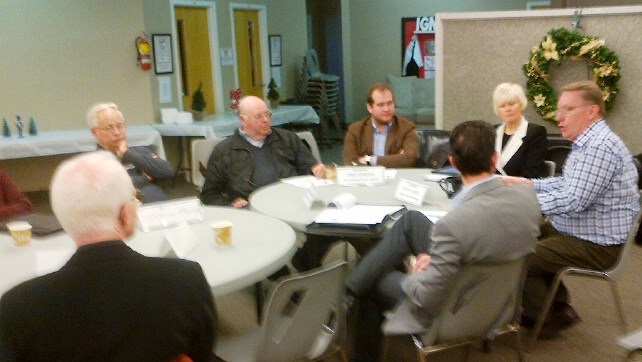 I am requesting your opinion regarding physician-assisted dying.
Physician-assisted dying raises many deep legal, moral and ethical questions. The Conservative Party believes that its Members should be able to speak and vote freely on legislation involving matters of conscience.
I need to hear from my constituents if they support or oppose physician-assisted dying.
The Federal Government has introduced Bill C-14 – Act to Amend the Criminal Code and to make related amendments to other Acts.
Bill C-14 is the Government's legislative response to the Carter decision of the Supreme Court of Canada, which determined that persons who satisfy the following criterion have a right under section 7 of the Charter to physician-assisted dying ("PAD"):
(1) competent adult persons;
(2) suffering intolerably from a grievous and irremediable condition; and
(3) who give their clear consent.
Individual members of the Conservative caucus have the freedom to examine this legislation, determine whether it includes sufficient safeguards, and make decisions on supporting or opposing it on behalf of constituents.
It is important I hear from as many people as possible before June 6th, which is the deadline set by the Supreme Court for legislation. I welcome all points of view on the legislation now before Parliament.
I am pleased to publically thank members of the ecumenical community who took the time to attend a roundtable discussion with their Member of Parliament last fall to share their views and that of their faith community.
Now that actual legislation has been introduced, it is important that all constituents who wish to share their position on this issue step forward and do so.
The Conservative party's priority has been to ensure any legislation includes safeguards for the most vulnerable in our society, as well as for the conscience rights of physicians and allied health professionals. The dissenting report written by Conservatives, who were on the Special Joint Committee that studied this subject, included recommendations to exclude minors, stringent safeguards to protect those with underlying mental health challenges, and recognize the risks involved with advanced directives. We are pleased that these recommendations have been included in the bill. We are concerned however, on the push by certain backbench Liberal MPs to remove those safeguards.
I need to hear from as many constituents as possible on this issue.