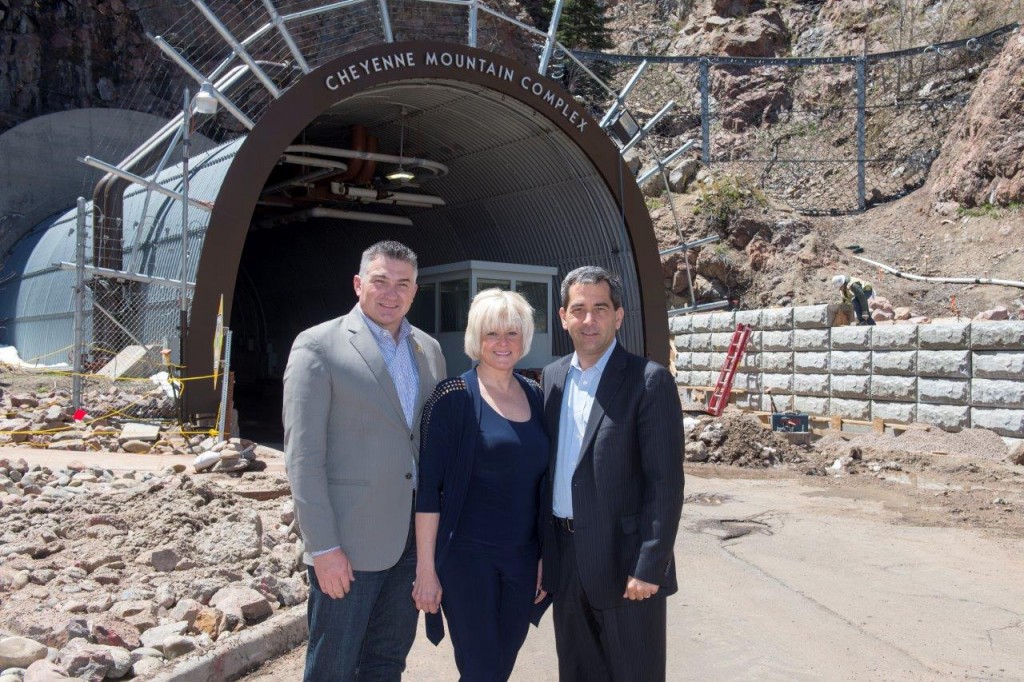 As Vice-Chair of the Standing Committee on National Defence, I visited the North American Aerospace Command (NORAD) Headquarters. The visit was a part of the committee's study of the Canadian NORAD Region and aerial readiness.
It was my pleasure to be greeted by MGen Christopher Coates, in his current posting at NORAD. I remember his time at Garrison Petawawa, where he led the transition of the 427 Helicopter Squadron from a tactical aviation unit to special operations.
It was under his leadership in Afghanistan that Canada re-established its Chinook helicopter capability that was so important in reducing casualties during that conflict.
Following their visit, Conservative members of the committee, Cheryl Gallant, James Bezan, and Pierre Paul-Hus, issued the following statement:
"Since 1958, when NORAD was established, Canada and the United States have shared one of the strongest bi-lateral defence partnerships in world. The agreement has been reviewed, renewed and extended several times but the partnership between our two countries remains as strong as ever. Seeing members of the Canadian Armed Forces working side-by-side with their American counterparts allowed us have a better understanding of the significance of this partnership.
"We want to extend our deepest gratitude to the entire leadership team at NORAD Headquarters for graciously hosting us. We were able to engage in candid discussions with the commanding officers, which will help us in completing our study on Canada's aerial readiness. In particular I want thank Admiral Bill Gortney (Commander, NORAD) who will be retiring and stepping down from his post as NORAD commander at the end of the month. Admiral Gortney has served in the U.S Navy for nearly four decades, we thank him for his service and outstanding leadership as the commander of NORAD.
"We were able to see first-hand the great work being done by members of the Canadian Armed Forces at NORAD Headquarters. They work round the clock, twenty-four hours a day, seven days a week, to keep us safe. "They have the Watch". I am confident that under the command of Lieutenant-General Pierre St-Amand (Deputy Commander, NORAD) and Major-General Christopher Coates (J3 (Operations) NORAD) the Canadian contingent at NORAD will continue to excel."