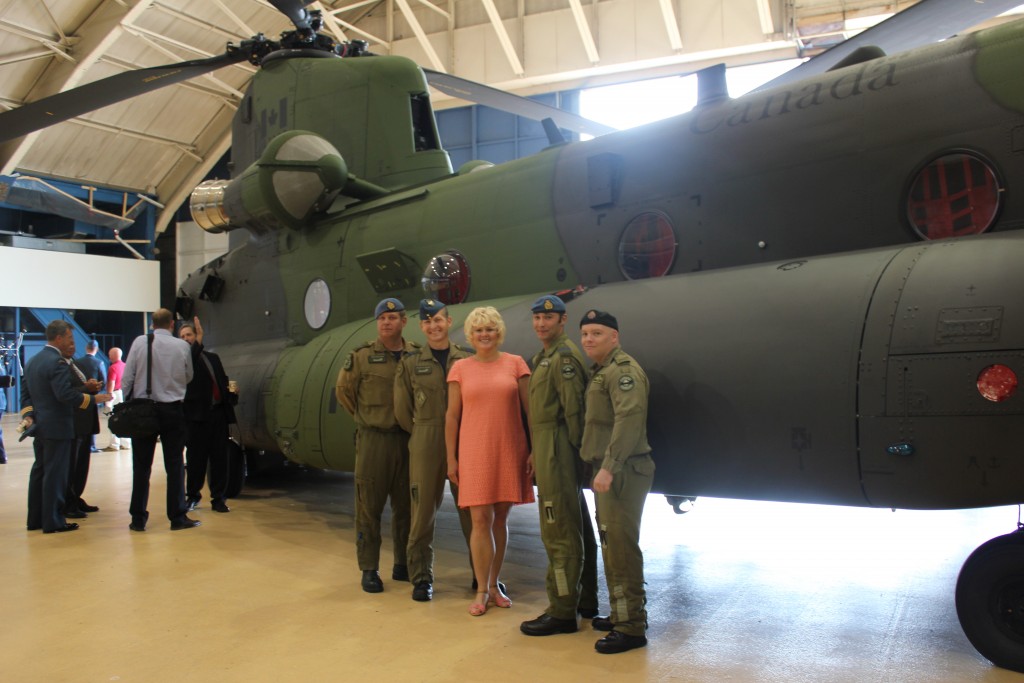 Monday, May 30th ,2016
Statements by Members
Mrs. Cheryl Gallant (Renfrew—Nipissing—Pembroke, CPC):
Mr. Speaker, it was a historic moment recently for the flight crew of the 450 Tactical Helicopter Squadron operating one of Canada's new CH-147F Chinook helicopters, in responding to the wildfires in Fort McMurray, Alberta.
The 450 Tactical Helicopter Squadron's home base is Garrison Petawawa, in the heart of the beautiful upper Ottawa valley.
May 6 marked the first time a CH-147F Chinook helicopter has been deployed in a Canadian domestic humanitarian operation, flying in 8,200 pounds of food, water, and other goods to the Fort McKay First Nation.
Chinook helicopters provided much-needed strategic lift during the conflict in Afghanistan, off the bomb-laden roads. Helicopters save lives.
On behalf of the flight crews of the 450 Tactical Helicopter Squadron, 4th Canadian Division Support Base Petawawa, I thank Canada for providing the necessary equipment to do the job, for either here at home to aid with emergency relief, or overseas, whatever the task may be.