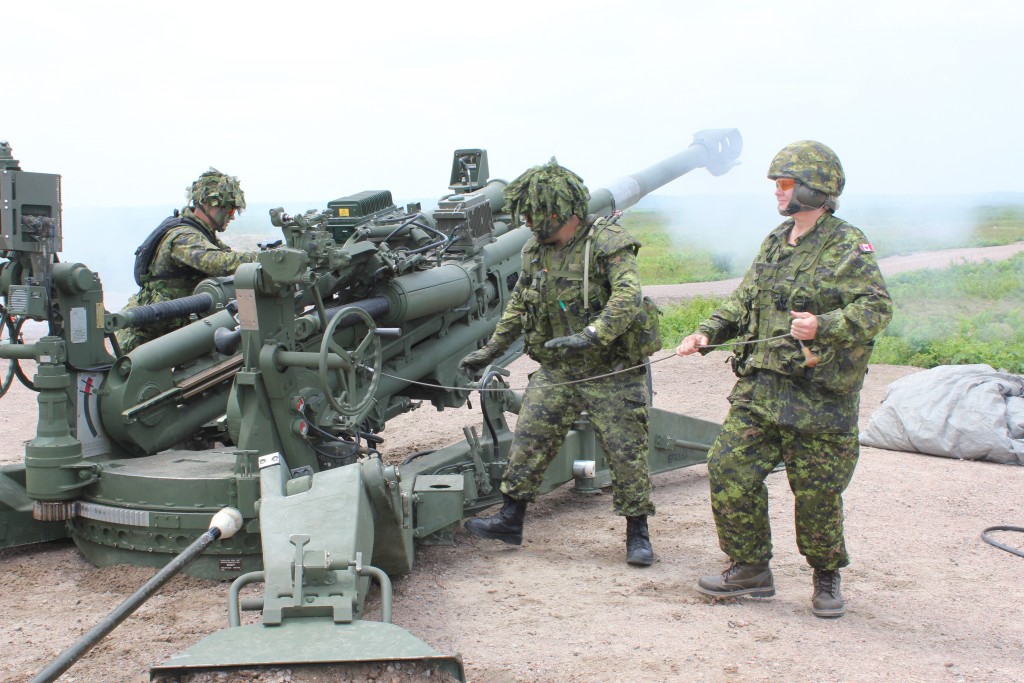 I challenged the Minister of Defence in Parliament over the liberal party's disdain for Canada's Armed Forces.
Hansard June 6, 2016
In the Upper Ottawa Valley, every Friday is Red Friday. I ask all Canadians to remember the brave women and men of the CSOR regiment as they proudly represent our nation in the international war against terrorism, with a special pause for Red Friday. My question for the Minister of National Defence regarding the disdain the Liberal Party has for the women and men who serve in Canada's military is based on the comments I have received from the people who matter most in this debate, the men and women who wear the uniform of a Canadian soldier.

According to the non-partisan Parliamentary Budget Office, "the most significant budget cuts" to defence during the past 20 years occurred from 1995 to 2004. Under the Conservative watch, the defence budget increased from $14.5 billion to $20.1 billion in 2014-15 on a cash basis – up 38%. We provided stable, inflation-protected funding for the military. Our last federal budget boosted the built-in annual increases for baseline defence spending from 2% to 3% starting in 2017, which would have added almost $12 billion over 10 years to defence budgets.
The significant progress we made on procurement and operational capabilities is even more remarkable when you consider the pathetic state of affairs in 2006 after 13 years of Liberal incompetence and neglect.
The Conservative government modernized our military's armoured vehicles, tanks, patrol planes, and frigates. We acquired new air transport capabilities that Canada has never possessed before, with five C-17 Globemasters, seventeen C-130J Hercules tactical transport planes, and fifteen CH-146 Chinook F-model medium-lift helicopters to replace the Chinooks Chretien got rid of after he cancelled the Sea King replacement contract; and Canada began to take possession of new CH-148 Cyclone maritime helicopters for search and rescue operations. We launched a $36.6 billion, state-of-the-art, made-in-Canada shipbuilding program – the largest in Canadian peace time history, including new Arctic Offshore Patrol Ships.
The Liberals cancelled the Sea King helicopter replacement, paying $470 million in penalties. What that meant was our soldiers were stuck driving on bomb-laden roads, with the resulting high casualty rate. Now, the Liberals have decided, without consultation, to rule out the F-35 fighter jet while also scrapping the already advanced procurement process for new fighter planes. Soldiers need no lessons to know who their friends are from this government, nor do I.
Open Procurement for Fighter Jets