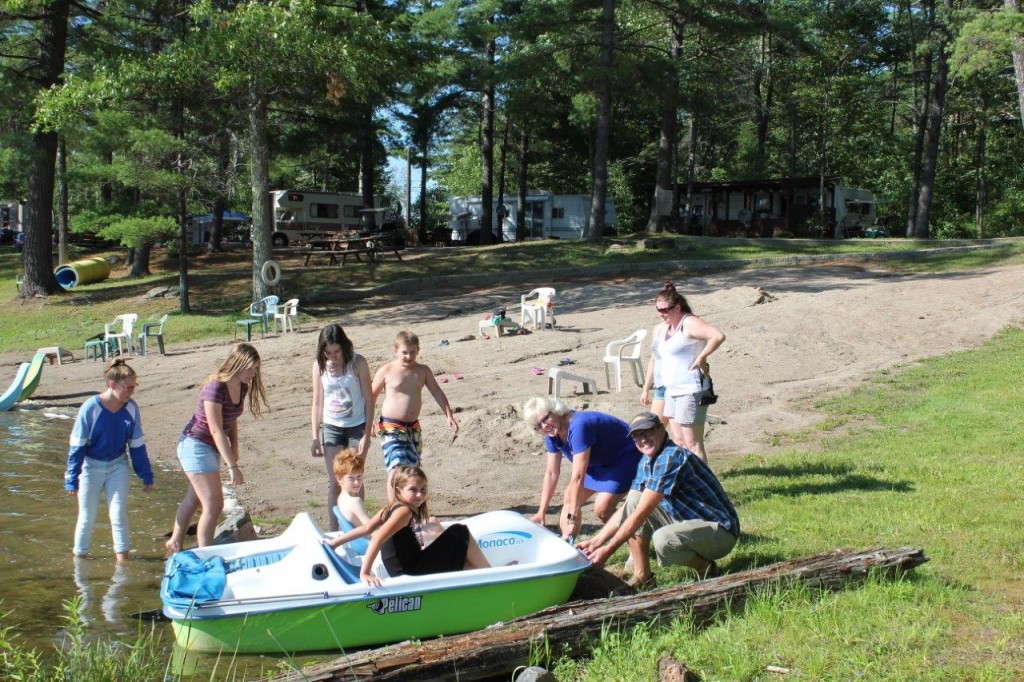 As Official Opposition Critic for FedNor, I recently questioned announced Federal Tourism funding when family campgrounds are struggling to stay in business as a result of unfair taxation.
The federal government is throwing away hard-earned taxpayer dollars when it funds a promotional program to "enhance a visitor's experience" that will be out of business by the time potential visitors see the commercial.
Tourism is an important part of the rural economy.
Referring to the little noticed headline in the recent Liberal deficit budget, 'Enhanced Tax Collections,' Trudeau tax collectors have been sending out letters to family-owned campgrounds, telling them they are not considered a "small business" if they have less than 5 full-time employees.
The decision to go after private, family-run campgrounds as a source of revenue to pay for out-of-control spending is a direct assault on middle class Canadians. Jobs in northern Ontario are scarce.
This is another attack on rural Canada.
Scattering a few crumbs at Northern Ontario ignores the real problem of unfair taxation.
Small Campgrounds are asking to be treated like any other small business, which they are. By changing the way small campgrounds are taxed, they could be looking at a tax increase up to 50%, higher than many billion-dollar corporations. In Northern Ontario, camping is a seasonal business. Employing 5, full-time year-round employees is not realistic. This is penalizing children, seniors and working couples by taking away an affordable family vacation. Many international visitors come to Canada looking for an outdoor experience like an affordable campground holiday.
In addition to affecting the campground owners and the campers who use those campgrounds, the neighbouring businesses who service the campers will be adversely affected.
Camping is a Canadian tradition. Not everyone can afford a cottage or a holiday property in the south of France like the current Finance Minister. He and the Prime Minister are out of touch with reality.
Camping is family time, getting kids off video games and out in nature and the great outdoors. Canadians are encouraged to be more active. These businesses need to be recognized for what they are, small family run businesses. Canada was built on an appreciation for the great outdoors. Stop the over taxing and support small business.