Canadians who served at least one day with Canadian Armed Forces, or with any other Allied force including the Canadian or British Merchant Navy, either at home or abroad, during the Second World War, are eligible to apply for the commemorative lapel pin and certificate.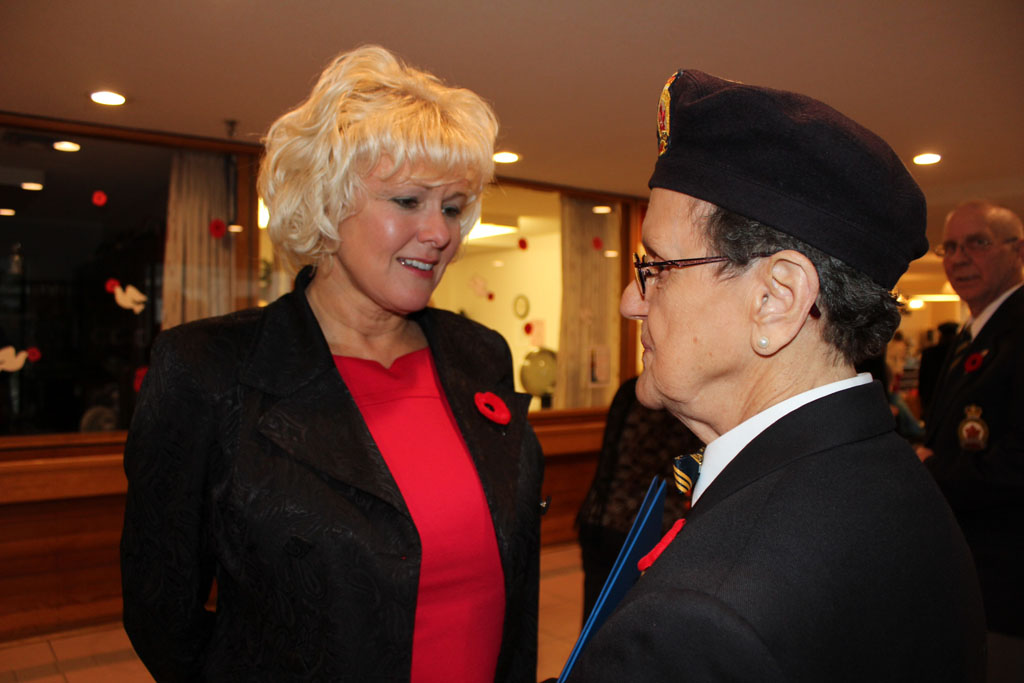 The design of the commemorative pin and the illustration on the certificate are based on the original "Victory Nickel" which features a flaming torch and a large 'V' standing both for victory and the coin's denomination. The coin was originally in circulation from 1943 to 1945 and was re-issued in 2005 to commemorate the 60th anniversary of Victory in Europe Day.
Ceremonies are being held in conjunction with Canada's World Wars Commemoration period, which was launched in August 2014 to mark the Centennial of the First World War. Between now and 2020, the Government of Canada will organize and support events and initiatives that pay homage to the many Canadians and Newfoundlanders, who served during the World Wars, and will recognize the enduring legacy of these historical events.