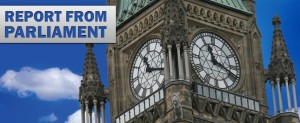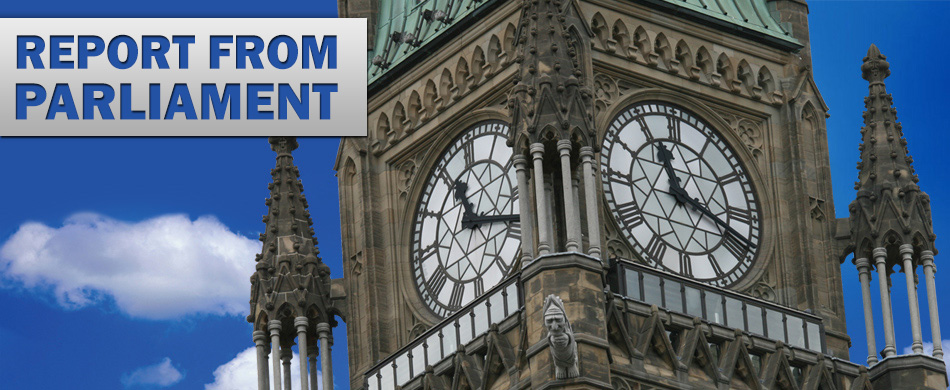 Happy New Year! May 2013 find you happy and healthy and be your most successful and prosperous year yet!
Tips to reduce your heating bills
Now that the winter months are upon us, we are all concerned about home heating bills. As your Member of Parliament, I have supported our Government's initiatives like the Home Renovation Tax Credit to help homeowners retrofit their homes to make them more energy efficient. In addition to the practical measures we have introduced to help homeowners, there are a number of things we can do to lower our heating bills. These include:
Keeping heating vents clear so that hot air can circulate efficiently;
Plugging and repairing any leaks in doors or windows which allow heat to escape;
Keeping curtains open during the day and closed at night to maximize the effects of the sun;
Inspecting the filters on our furnace to clear away any dust build-up;
Adjusting the temperature when we're out of our homes for extended periods, and at night time;
Close the damper on our fireplace to keep heat from escaping; and
Keeping the doors of unoccupied rooms closed to prevent the heat from escaping into unused closets, utility rooms, and spare bedrooms.
We all know we need to do our part for the environment and to keep our home energy bills lower. While I am pleased to support practical measures to conserve energy, a $21 billion job-killing carbon tax that would raise the price of gas, groceries, and hydro is something I will not support.
Canadians can not afford higher taxes, especially not on their energy bills. Whereas I want to help Ottawa Valley families lower their heating bills by becoming more energy efficient, the Opposition in Ottawa thinks they can just tax us all into energy efficiency.
The common sense of the people of Renfrew-Nipissing-Pembroke tells us that a carbon tax will not work. We need energy to heat our homes, regardless of whether we get it from natural gas, oil, or a woodstove. In a country like Canada, we will always be heating our homes in the winter.
While the Opposition to our Federal Government would like to paint a picture of neglect when it comes to First Nations, the truth tells the real story. Since 2006 our Government has taken concrete action on priorities like health, education, economic development and housing for First Nations. For instance, we have:
Built over 30 new schools on reserve and renovated more than 200 others;
Invested in safe drinking water systems;
Built over 10,000 new homes and renovated thousands more;
Increased funding for child and family services by 25%;
Introduced legislation ensuring the Canadian Human Rights Act applies on reserves;
Introduced legislation to improve the accountability of First Nations governments to their people;
Delivered on our promise to First Nation community members to improve accountability and transparency of First Nations government;
Settled over 80 outstanding land claims; and
Invested in over 700 projects linking Aboriginals across Canada with job training and counselling services.
Each year our Government holds over 5,000 consultations with First Nations.
Our Conservative Caucus includes the largest aboriginal representation of all parties.
When it comes to First Nations Blockades, we respect First Nations' right to peaceful protest, but we are disappointed with their actions. We believe that working together is the best way to achieve results and expect protesters to respect and adhere to the law.
As your Federal Member of Parliament, I am pleased to represent you on a variety of issues. Whether that issue is eliminating the long gun registry, promoting agriculture, international trade, AECL, the military or jobs in the working forest, I am here to serve you! As always, if you have any concerns of a federal nature, or just want to share your views with me, please do not hesitate to contact my office.