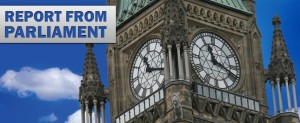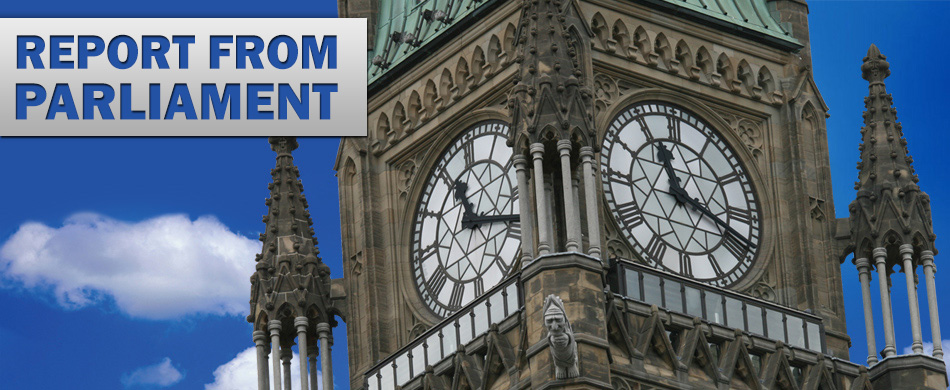 The security of jobs and economic growth remains at the forefront of the minds of many Canadians. A few months ago, we presented our Conservative Government's Economic and Fiscal Update. The update showed that despite worldwide economic troubles, our Government is committed to returning Canada to balanced budgets in the medium term. Through our Economic Action Plan, it has helped create over 922,000 net new jobs since the summer of 2009. In December, we passed the Jobs and Growth Act 2012, which implements key measures from our Economic Action Plan to help continue to grow Canada's economy, fuel job creation and secure Canada's long-term prosperity.
Included in the Act was the extension, by one year, of the job-creating Hiring Credit for Small Business – the benefit that helped nearly 534,000 employers hire more workers last year. The Act also improved Registered Disability Savings Plan (RDSPs), and implemented some tax rules for Pooled Registered Pension Plans (PRPPs) which will help many Canadians, who don't have access to a workplace pension, save for retirement.
While your government is hard at work, doing the things that matter the most to you, the Official Opposition promotes policies to the detriment of Canadians. What we do not need is uncertainty about the future of Canada that comes from pandering to Quebec separatists. Yet this is what the Official Opposition in Ottawa is doing by introducing legislation, Bill C-470, that in effect encourages the separatists to hold another referendum. To our worried friends in the Pontiac who have contacted my office looking for a federalist voice, I and my Conservative colleagues will never support legislation that encourages the break-up of Canada.
On February 5th I was honoured to lead off debate on my Private Member's Bill C-462, the Disability Tax Credit Promoters Restrictions Act. The purpose of this legislation is to restrict fees charged by promoters or self-styled tax consultants, which in some cases have been as high as 40% of the expected tax refund and in the thousands of dollars. If you have questions about the disability tax credit, please contact my office. Not only will I make sure you receive every dollar you are entitled to, you will keep every nickel!
Our Government has overseen a number of elements from our Safe Streets and Communities Act become law over the course of 2012. Conditional sentencing – or house arrest – is no longer a sentencing option for dangerous crimes such as breaking and entering, and theft of a motor vehicle. Tougher penalties are now in place for the production and possession of illegal drugs for the purpose of trafficking. And violent and repeat young offenders are now held fully accountable for their actions.
As your Federal Member of Parliament, I am pleased to represent you on a variety of issues. Whether that issue is eliminating the long gun registry, promoting agriculture, international trade, Canadian Unity, AECL, the military or jobs in the working forest, I am here to serve you! As always, if you have any concerns of a federal nature, or just want to share your views with me, please do not hesitate to contact my office.
Protecting Disabled Canadians
Bill C-462, the Disability Tax Credit Promoters Restrictions Act, is intended to restrict fees that can be charged by a business preparing a Disability Tax Credit (DTC) application.