On March 6th I am pleased to report that all political parties in the House of Commons, by unanimous  vote, supported my Private Members legislation, Bill C-462, An Act restricting the fees charged by promoters of the disability tax credit. This legislation has now been referred to the Finance Committee for careful study. In practice, legislation sponsored by individual Members of Parliament is rarely successful. With the all party endorsement that has been demonstrated both in debate and in the vote, I believe I have the support necessary to make this law.
The purpose of Bill C-462 is to restrict fees charged by promoters or self-styled tax consultants to apply for a disability tax credit on behalf of individuals, which in some cases have been as high as 40% of the expected tax refund and can be in the thousands of dollars. If you have questions about the disability tax credit, please contact my office. Keep all your tax refund!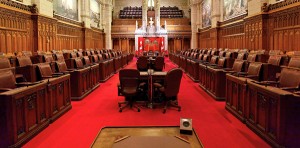 Now that Senate reform is being discussed, it is important to acknowledge that our government has tried many times since we were first elected as government back in 2006 to reform the Senate: by requesting the Provinces to hold elections and setting term limits. The bills designed to reform the Senate, include Bill S-4 Senate tenure (2006) – Bill C-43 Senate Appointment Consultations Act (2006) – Bill C-19 Senate tenure (2007) – Bill C-20 Senate Appointment Consultations Act (2008) – Bill S-7 Senate term limits (2009) – Bill C-7 Selection of senators and amending the Constitution Act, 1867 in respect of Senate term limits (2011). Prior to our election, the old government did nothing to reform the Senate.
While those attempts at reform are ongoing and face opposition from many quarters including self-appointed constitutional experts, political opponents looking to score cheap political points and some provincial premiers, Prime Minister Stephen Harper had to fill vacancies as they came up within the existing rules. At one point a Liberal Senator introduced BILL S-224 in 2009 "to require the Prime Minister to recommend to the Governor General a fit and qualified person for appointment within 120 days after a vacancy happens." to enable the Senate to do its committee work.
With all 10 provincial governments having served notice at the Supreme Court of Canada they intend to intervene in the federal government's reference asking for the court's opinion on whether Parliament has the constitutional power to unilaterally limit Senate terms, hold elections to fill vacancies or even abolish the Senate entirely, it is clear many provinces are opposed to reforming the Senate.
By way of comparison, the U.S. Senate began as an appointed body and early on suffered from the lack of legitimacy that comes from being non-elected. Eventually various States began electing prospective senators and public pressure became too much to resist. Gradually the U.S. Senate transformed from an appointed body to the current elected one today. Here at home, our Federal Government remains committed to democratic reform.
As your Federal Member of Parliament, I am pleased to represent you on a variety of issues. Whether that issue is eliminating the long gun registry, promoting agriculture, international trade, Canadian Unity, AECL, the military or jobs in the working forest, I am here to serve you! As always, if you have any concerns of a federal nature, or just want to share your views with me, please do not hesitate to contact my office.