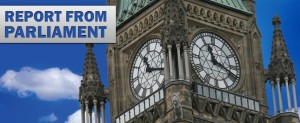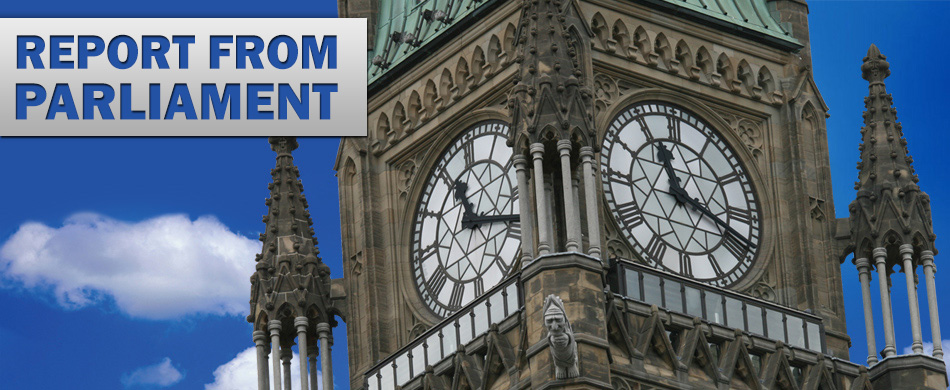 As preparations for the fall sitting of Parliament are underway, Women's History Month 2013 is being celebrated. The theme for 2013 is Canadian Women Pioneers: Inspiring Change Through Ongoing Leadership. During the month of October, the Government of Canada will be highlighting women's participation and leadership in various fields, including science and technology, engineering and trades, business and entrepreneurs, natural resources, medicine and medical research.
As Canada's women pioneers are being profiled this year, the Government is hoping to inspire young women across the country with their stories – who they are, what they have done, and the paths they followed to success. Another goal of this year's theme there is to encourage women to pursue careers in all fields, including the fields of science, technology and trades, and in non-traditional sectors such as natural resources and construction.
We believe that it is important to educate Canadians about the tremendous accomplishments made by women throughout our history. Women are an untapped resource that will help close the skills gap in Canada, allowing us to grow and diversify our national economy, and create new jobs, growth and prosperity in our communities.
Since 1992, the Government of Canada has designated October as Women's History Month to celebrate the contributions of women, past and present, who have helped shape our nation. October was selected so to include the commemoration of the "Persons Case", when on October 18, 1929, women were first legally recognized as "persons" under Canadian law.
In Petawawa, we pay tribute to Ann McIntyre for spearheading the Petawawa Heritage Village.
In the Pembroke area, we pay tribute to Joyce Reilander of Pembroke and Ethel Kuehl from Rankin. Joyce was the founder of the Pregnancy Support Group, now known as First Step Options. It is an organization that supports couples and single mothers faced with an unexpected pregnancy. We honour Joyce posthumously as she passed away on Sunday, September 29th. Ethel Kuehl is a community minded retired school teacher, a volunteer for the Rankin Community Centre, and at area Long Term Care Facilities who is always willing to help anyone.
In and around Renfrew, we pay tribute to a number of female leaders in our community: Barbara Symington of Renfrew has been tireless in her efforts on behalf of the Renfrew Victoria Hospital; Doris Callaghan of Douglas, a retired teacher who is unbiased, fair, who courageously put the welfare of others ahead of herself; Clare Martin of Beachburg, a woman with strong community spirit who keeps the Beachburg Lions Club running; Barbara Selle of Cobden, who has always spoken forcefully for farmers and agriculture; and Eve Yantha of Goshen, who works tirelessly for the Arnprior Federation of Agriculture, Lochwinnoch Women's Institute, and her community.
In Arnprior and Greater Madawaska, we pay tribute to women such as Karen Robertson of Arnprior, Joanne Camelon of White Lake, and Sharon Ladoceur of Calabogie. Karen has given years of altruistic effort for the Arnprior Downtown Business Improvement Association, while Joanne has worked tirelessly every year to promote the annual White Lake summer garage sale, a sale which attracts thousands of people to White Lake. Sharon Ladoceur is a dedicated volunteer in the Calabogie area, who visits those who are ill and frequently assists at her church and within the Community.
We pay tribute to women like Eileen Burke of Chark River. Eileen has worked for many years at the Chalk River Winter Carnival, organizing the parade and many other events, while balancing working full time at her position at AECL. We also pay tribute to Dorothy Ross of Deep River, a long time Deep River Library volunteer and organizer of the Deep River Library's spring and fall book sale, in which all proceeds go to the hospital.
In South Algonquin and in the Madawasaka Valley, we pay tribute to women like Ethel Ryan of Barry's Bay, Catherine Doherty of Combermere, Florence Mask of Round Lake, Josephine Lentz of Madawaska, Beverly Kauffeldt of Quadeville and Irene Moreau of Palmer Rapids. Ethel Ryan has been a tireless supporter of the Barry's Bay Legion, devoting many hours to volunteer work each year. Florence Mask quietly supports her Round Lake community, and she is particularly devoted to the St. Casimir's Parish supper, of which she has been a supporter for many years. Catherine Doherty was a Roman Catholic social worker and foundress of the Madonna House Apostolate. A pioneer of social justice and a renowned national speaker, Catherine was also a prolific writer of hundreds of articles, best-selling author of dozens of books, and a dedicated wife and mother. Josephine Lentz volunteers in her community by driving cancer patients in Madawaska to the hospital for their treatments. Beverly Kauffeldt was a long serving member of the Quadville Athletic and Recreation Association and the organizer of the annual Terry Fox Run. Irene Moreau was a former Red Cross Volunteer, an organizer of the annual Terry Fox Run in Palmer Rapids, and a long serving volunteer of the Barry's Bay Food Bank.
In the Bonnechere Valley, we pay tribute to women such as Rhonda Caldwell of Eganville and Jane Commanda of Golden Lake. Rhoda Caldwell cares deeply about seniors in the Eganville Community, and is an active member of the Eganville & District Seniors. She visits their homes to check on their well-being. Jane Commanda, a member of the Algonquins of Pikwakanagan organizes the annual Golden Lake Pow Wow every year, an event that draws people from across the North America.
As your Federal Member of Parliament, I am pleased to represent you on a variety of issues. Whether that issue is eliminating the long gun registry, promoting agriculture, international trade, AECL, the military or jobs in the working forest, I am here to serve you! As always, if you have any concerns of a federal nature, or just want to share your views with me, please do not hesitate to contact my office.
Office contact information: Constituent Office of Cheryl Gallant, MP, 84 Isabella St, Pembroke ON, K8A 5S5 or call 613-732-4404. There is no postage required when you write your Federal Member of Parliament.