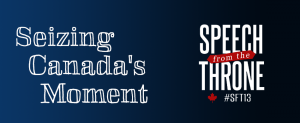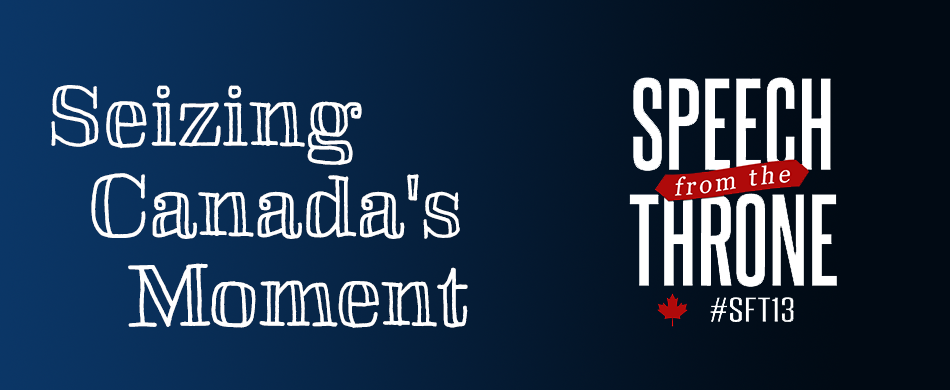 As the Member of Parliament for Renfrew—Nipissing—Pembroke, I was pleased to hear the plan laid out by the Government of Canada in the Speech from the Throne. During the summer and early fall, I met with constituents throughout our riding, gathering input on measures the Federal Government should take to grow jobs and create prosperity for all Canadians.
Since 2006, our Government has invested more than 9 billion dollars to support science, technology and innovative companies operating at the outer limits of knowledge. Thanks to these investments Canada now leads G-7 countries in post-secondary research investment, which is helping our businesses to stay competitive, while creating new jobs. The Throne Speech emphasized support for science, technology and innovation in Canada. Funding for the Industrial Research Assistance Program will be doubled, and a new Venture Capital Action Plan will be created as part of the proposal to promote greater commercialization of research and development. The pledge to continue making targeted investments in science and innovation chains from laboratory to market in order to position Canada as a leader in the knowledge economy was also made.
Long Term Prosperity
This is welcome news for our companies in Innovation Valley North, such as Red Stag Industries and its owner Jason Lee in Calabogie, which provides unique security technology; ETM Industries in Renfrew and its co-presidents JP Leclerc, Jeff Campbell and John Robertson, who had the first commercial payload on an international space shuttle; Allen-Vanguard, formerly Med-Eng, who design protective Bomb Suits in Pembroke; Glen MacGillivray's Nray Technologies of Petawawa that uses neutron imaging to detect flaws in jet turbine blades; Chalk River's Bubble Technologies Industries, world renowned for its radiation detection equipment, and Tyne Engineering for commercializing AECL's passive autocatalytic recombiners; Don Bishop and his team at Bishop Water Technologies in Eganville for their environmentally friendly & cost effective method of water treatment; Paul Rivett-Carnac's team at St. Francis Herb Farm in Combermere, which formulates and manufactures natural health products using local certified organic ingredients; and Mike Snider's Madawaska Doors in Barry's Bay with its innovative fire-proof crafted wooden doors.. We are fortunate to have AECL's Chalk River National Laboratories as the hub of Innovation Valley North.
In the Speech from the Throne, we committed to continue enhancing high-speed broadband networks for rural Canadians. This builds on the efforts of the BRAVO Task Force I struck in 2007. Local community and business leaders worked on a strategy to connect schools, businesses and individuals to the information highway. Following BRAVO's report, the Federal Government commissioned a study to identify the location of gaps in broadband coverage for all of rural Eastern Ontario. This culminated in the Eastern Ontario Regional Network (EORN), the joint Federal/Provincial/Private Sector project currently underway.
Businesses, educators, and individuals are expanding use of the world wide web as a valuable resource. The Throne Speech signals a commitment to greater capacity and faster speeds to prevent Ottawa Valley businesses, students and residents from falling behind.
Putting Consumers First
The Throne Speech promised to take measures to end the practice of telecom companies charging customers for paper billing. Constituents have phoned and written to me about the $2 charge for paper billing. They said that it is unfair to rural Canadians who do not have internet access, or to Canadians who prefer paper bills even though they have access to the internet. I brought your concerns to the attention of the Prime Minister, and this reference in the Throne Speech means that he heard our message loud and clear.
The Speech from the Throne is our Government's roadmap for the upcoming session of Parliament. The announcements in the Throne Speech will not take effect immediately, as they must be introduced into Parliament in legislation, which will in turn go through the usual debate and committee processes to become law.
I would like to thank all individuals and businesses who communicated with me over the last several months and hope that you will take pride in what we have achieved together. As always, I welcome and respect your input on Federal Government matters.