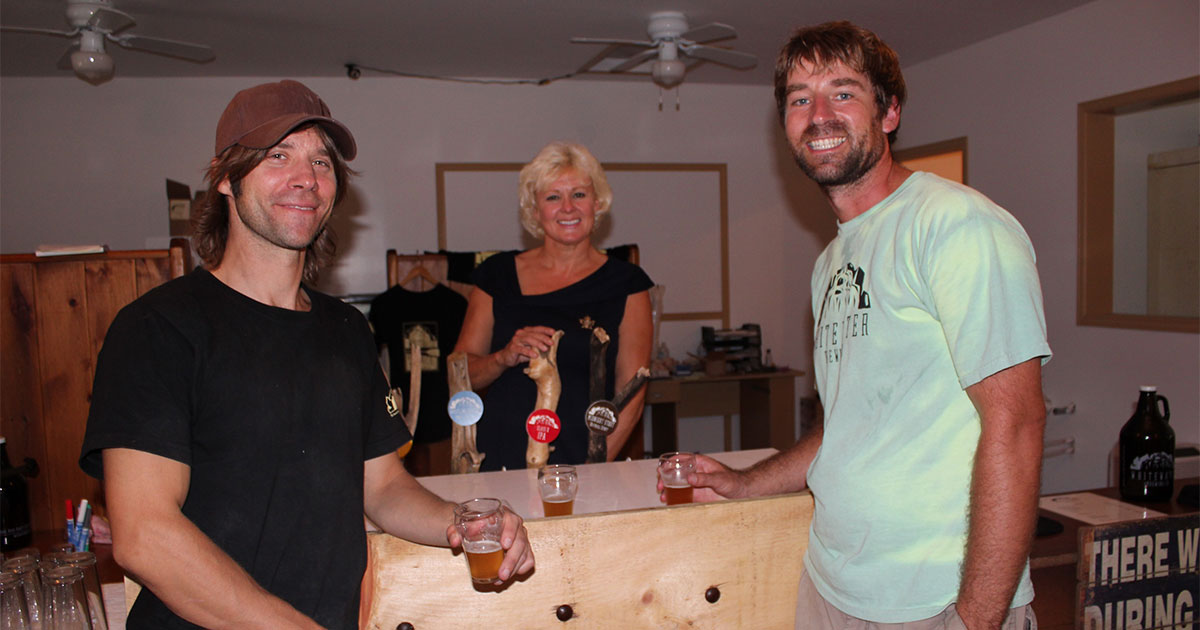 Forester's Falls, Ontario – Cheryl Gallant, M.P. for Renfrew—Nipissing—Pembroke, was pleased to meet James Innes, Chris Thompson, and Chris Thompson of the Whitewater Brewing Company to announce $5,060 of funding they received through the Federal Government's Eastern Ontario Development Program (EODP). The grant will be directed towards a hydrological assessment, product testing and marketing.
"It is great to see small businesses grow and succeed in such a short period of time," said MP Gallant. "I would like to join James, Chris and Chris in thanking the Board members of the Renfrew County Community Futures Program for approving their proposal."
Congrat's to @WhitewaterBrew on being approved by @RCCFutures for EODP funding #ottawavalley http://t.co/cwmcpq3Ziw

— Cheryl Gallant (@cherylgallant) November 27, 2013
Whitewater Brewing Company was founded in 2011, and produces four blends of unique ales. Their products are available at four local restaurants: Frisco's in Eganville, Wilderness Tours in Forester's Falls, JJ's in Pembroke and the Neat Café in Burnstown.
Administered through the Renfrew County Community Futures Corporation, the Eastern Ontario Development Program is a Government of Canada initiative, which promotes economic development in Eastern Ontario, leading to a diversified and competitive regional economy.