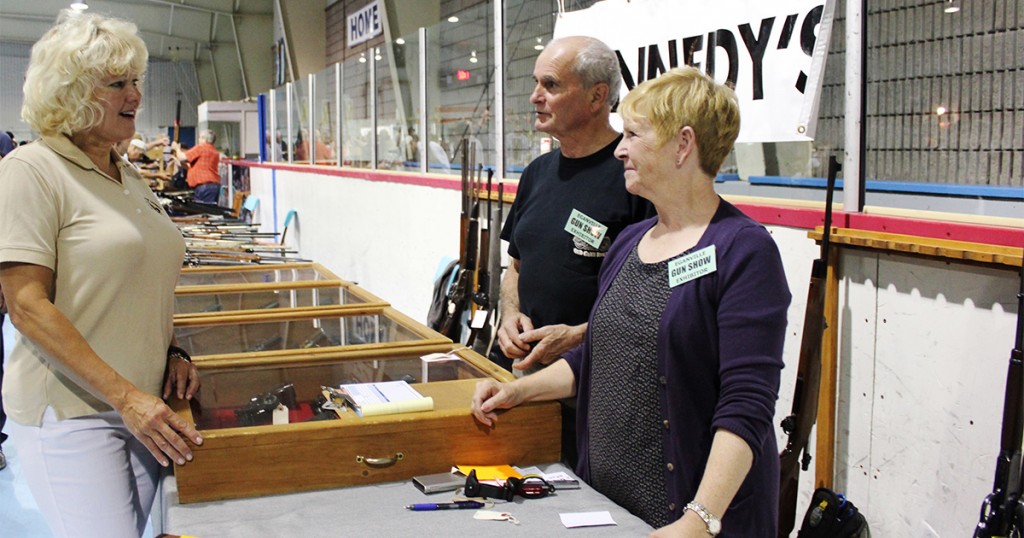 Pembroke, Ontario… Cheryl Gallant, MP Renfrew-Nipissing-Pembroke is condemning Bill S-231, regressive opposition gun control legislation that would effectively ban firearms. This Bill was introduced days ago in the dying moments of the 41st Parliament.
"This legislation shows total contempt and disrespect for hunters and sportshooters. Canadians need to ask why the Opposition waited till now to bring forward this Bill? Desperation is the first word that comes to mind. Hunters, farmers and sport shooting enthusiasts need to get ready for an election campaign of smears and innuendos similar to what we heard when the opposition brought in Bill C-68, the hated gun registry."
Bill S-231 was introduced by liberal party insider Celine Hervieux-Payette, in anticipation of the upcoming Federal election to be considered as a plank in the third party's election platform.
"Hunters, farmers and recreational sports shooters now have a clear choice," stated Cheryl Gallant MP. "A vote for the Opposition is a vote for a ban on firearms. Only a strong, stable, Conservative majority Government can prevent that from happening."
Bill sponsor Hervieux-Payette refers to her legislation as "an anti C-42." Bill C-42, the Common Sense Firearms Licensing Act, received Royal Assent June 18th, 2015. Bill C-42 was the Conservative Government's response to the law-abiding firearms community request for fairness in how they are treated. C-42, among other things, moved to eliminate rules and regulations that contributed nothing to public safety and only served to harass farmers and duck hunters.
"Getting rid of the Authorization to Transport and merging Possession-Only Licences with Possession and Acquisition Licences is an important step that demonstrates the government has been listening to the people," stated Tony Bernardo, Executive Director of the Canadian Sports Shooting Association (CSSA). "This legislation, (Bill C-42) shows us, once again, that this administration can be trusted. This is further proof that the government is making good on its intentions to overhaul the onerous Firearms Act that the former Liberal government created. Their reams of red tape failed to improve public safety one iota, but they did succeed in demonstrating their contempt for trustworthy Canadian firearms owners."
"The decision to bring forward this legislation at this time is political cynicism at its worst. Let the anti-gun lobby pander for urban votes. That lobby is not welcome in the Ottawa Valley," concluded Cheryl Gallant, MP.